"I NEVER LIKED YOU" album review
Is this Future's best album yet?
Future's album, "I NEVER LIKED YOU", dropped April 29. It was a very anticipated album of the year because of his discography and name around the industry. 
Future knows exactly what his fans expect from him at this point in his career. Classic trap and party songs, with a pinch of toxicity. He has embraced this style of rap in his latest album.
"I NEVER LIKED YOU" is a classic Future album with classic production. A mixture of trap beats and toxic songs for his fans. Self inflicted heart break may be the best thing to happen to Future, in terms of his career aspirations.
He is essentially sharing his pain with the world in this album. He shares his lifestyle, his toxic ways, and experiences.
In this album specifically, Future reflects on his self induced heartbreak, blamed drugs for his pain,  and then relied on them to heal him. He rounds the album out with hype songs and songs about how he overcompensated with luxury items like Jewelry, Cars, and Designer clothing to  overcompensate for lost love.
Even in more generic tracks in the album, like "Puffing On Zooties" where Future's primary focus is not the song writing particularly, but the sound and vibe he brings to the track, he does a very good job with flow and beat changes to make it seem like he is saying more than he actually is.
Future sometimes relies too heavily on the beat and repetitive lyrics to carry through songs. However, the tracks never fail to be entertaining to listen to. 
Regardless of repetitiveness and meaningful lyrics top to bottom in the album, Future does not need to do that to be successful in the industry. That is not what his fans expect from him. He has become the popular figure that he is because of the way he talks about his lifestyle and the particular trap beats he chooses to rap over.
Future's numbers on the billboards speak for itself . As all 16 songs on the track list have peaked on the billboards top 100 list.
"Wait for you", featuring Drake, is the most popular song on the album. It ranks number one on the billboards top 100.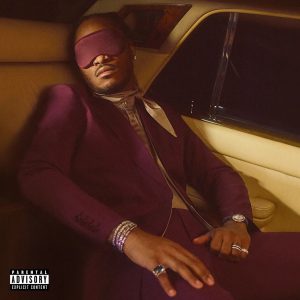 Along with "Wait for you" featuring Drake, at number 1. "Puffing on Zooties" is featured at number 4, "712PM" at number 8, "I'm dat *****" at number 10, "I'm on one" featuring Drake, at number 11, "Love you better" at number 12, "Keep it Burin," Featuring Ye, at number 15, "Massaging me" at number 20, "For a ***" Featuring Gunna and Young Thug, at number 24, "Chickens" at number 26, "Gold stacks" at number 29, "Voodoo" featuring Kodak Black, at number 39, "We just wanna get high" at number 45, "Holy Ghost" at number 46, "Back to the basics" at number 58, "The way things going" at number 60, and "Me or sum" Featuring Nardo Wick and Lil baby, at number 76.
Although some songs were very repetitive, he could have lowered the number of songs on the track list. Future still put out one of his best projects in large part due to the way he talks about his entertaining lifestyle. Which his fans love to hear about.