Local Reptile and Exotic Animal Expo Draws Enthusiasts and Curious Visitors
Passionate experts and new learners gather to explore reptilian life.
If you have fears of spiders, snakes, and similar animals, take caution reading this article.
The recent local reptile and exotic animal expo was a roaring success, drawing in both seasoned enthusiasts and curious first-time visitors. The event took place from May 13-14 at the Kitsap Sun Pavilion in Bremerton, boasting a wide array of vendors, exhibits, and demonstrations, showcasing some of the most intriguing creatures from all over the world.
Visitors were drawn to the colorful displays of lizards, snakes, insects, and much more, while getting the chance to learn about exotic animals and reptiles through educational talks and hands-on presentations by knowledgeable experts. Families with children were especially thrilled at the sight of giant snakes, brightly colored birds, and unusual species of frogs. 
Jeff Hoffman, the coordinator of the Cascadia Reptile Expo, shared what attendees should know before coming to one of these reptile expos.
"The majority of vendors are selling animals that they have bred, produced on their own…A lot of the vendor booths are for sale booths, so they're not necessarily…hands-on," he explained. "There are several hands-on features at the show but not every single booth is just going to be [have] some to handle but each of those booths will have very exciting, interesting, and different animals on display and for sale."
Among the highlights at the expo were live demonstrations, including snake handling and presentations of exotic animals such as tarantulas, lizards, and pythons. Visitors were able to get up close and personal in a controlled and safe environment.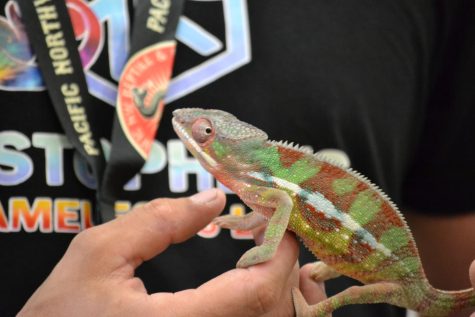 One vendor, Kristopher Holt from Kristopher's Khameleons located in Idaho Falls, specializes in chameleons. 
"So we've got almost 1000 panther chameleons," said Holt. "We've got…Sambava, Carpet, Veiled, Jacksons – you name it, we've got it."
Another vendor, Head 2 Tails Rattery located in Graham, Washington, does not yet have an educational program, "but that's definitely something we're in the works for because education is so huge, especially with bringing people to this and learning about all different types of exotic animals," explained Crystal Craft, a worker with Head 2 Tails.
Moreover, the expo was not just a showcase of exotic animals but also offered a great opportunity for vendors in the Northwest to come together. Many attendees enjoyed browsing the assortment of pet supplies for sale, from specialized food for exotic animals to custom-built terrariums and cages.The event was also a place where experts could answer questions about animal care and maintenance. They share various perspectives that could help the owners have better relationships with their pets.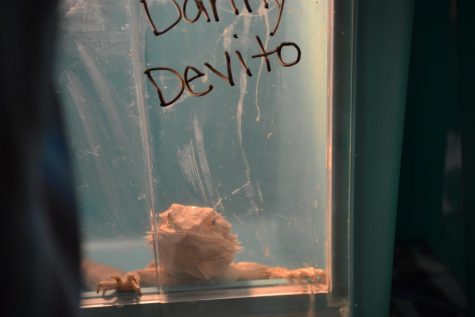 "The largest factor is simply vendor interest," Jeff Hoffman said on the process of selecting vendors. "So quality and variety are key elements for what we strive to provide to the public for vendor space."
As important as the exhibits were, the expo also served as an opportunity for animal lovers to join together, forming friendships and celebrating their shared appreciation for the unique creatures.
Gwendalyne Holt from Roxolotls located in Idaho Falls has a love for axolotls.
"My husband started breeding chameleons, and we started going to all these reptile shows and I just fell in love with how derpy they [the axolotls] were," Holt recalled. "And my husband was like, 'Well, why not just start breeding them?'"
Throughout the weekend, the convention center was buzzing with the sounds of delighted children, fascinated adults, and of course, the various animal sounds. In the end, the expo was a celebration of the rich diversity of life on our planet.
The local reptile and exotic animal expo provided a wonderful opportunity for people of all ages to learn more about these amazing creatures and appreciate their diversity. Organizers are looking forward to next year's expo, which is sure to be even bigger and better than ever.