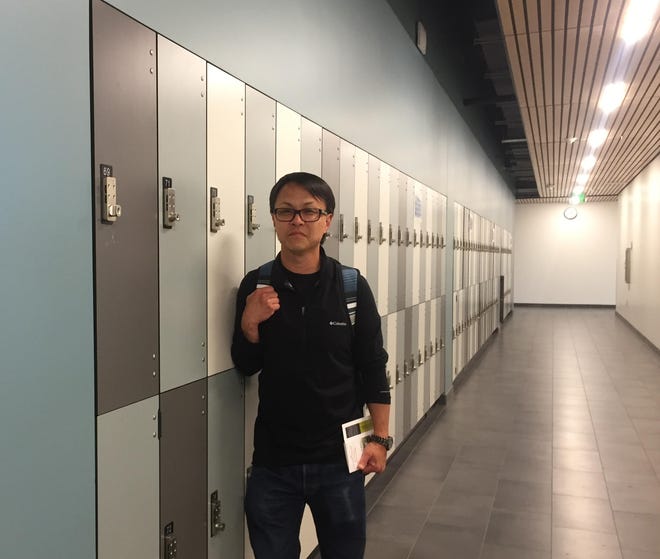 David Tracewell
David Tracewell is a new teacher to Central Kitsap High School but he has been teaching for 24 years.
Tracewell teaches a variety of courses that include American Literature, Visual Communications, and Broadcasting.
Tracewell attended the University of Hawaii for his English and education endorsement degree, and Bates Technical college for the formal videography degree. 
Tracewell moved from teaching at Klahowya secondary school to teaching at Central Kitsap High School in 2020. 
"My eldest graduated from Klahowya in 2019, but my two other children transferred over to CK a year Before I did, and family is number one to me," Tracewell said. "I mean, people always say that but literally it is my number one. I couldn't be away from my own kids and teaching has many great benefits, you know, seeing young people get to where they want to go and helping them along the way, but then one other benefit is that sometimes you get fortunate enough as a as a teacher, you see your own kids grew up in front of you, you know, at the most awkward time of their lives."
The COVID-19 pandemic has caused many issues with teaching that many teachers have had to face and this is no different with Tracewell's classes.
"It's made it really hard, especially if you have to do group work," Tracewell said. "But then I also freak out that, is [the] group contributing to people getting sick? And I just don't want my students to get sick or you know, definitely want them here as much as possible."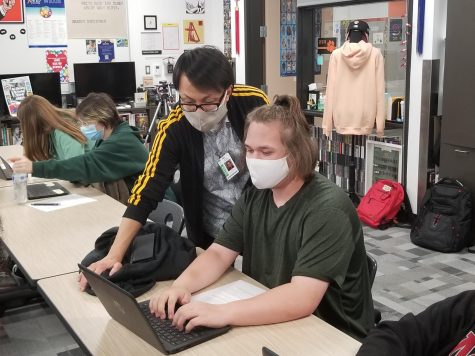 Avery Welkin is a fellow teacher of Tracewells and they mainly collaborate on American Literature, which is the common class they both teach.
"He is a great coworker and a great teacher," Welkin said. "I know he won a statewide award and I believe last year was the [regional] teacher of the year and it's well deserved."
Tracewell says that since he has won the award the pressure is on to keep the good relationships with his students and the community.
"I was really humbled and thankful because a lot of that came from, from my students and from the community," Tracewell said. "Because part of the aspects of being Teacher of the Year is not just what you do in the classroom, but also how much you interact with your community and how much standing you have with them."
Tracewell has also made an impact on the students in the past two years since he has come to Central Kitsap High School.
"I love Mr. Tracewell," said Jack Strickland, a senior at Central Kitsap High School. "He connects with the students more. I feel like he understands our points of view. Specifically being in the broadcast. It's like, he'll allow things that other teachers wouldn't because he understands the reasoning behind why we're doing it."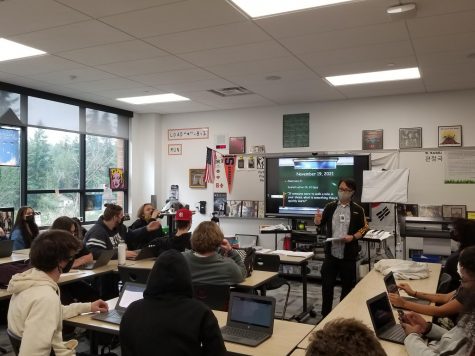 Tracewell is a teacher loved by students and staff alike. Many people are glad to see him at Central Kitsap High School.
"Mr. Tracewell is just one of the most generous and interested people, teachers we have here at the school, and we are so lucky to have him here at CK after he'd served so long at Klahowya," Welkin said. "I know that I am not the only one who is very glad to see him here."