Halloween Affecting the Small Businesses of Port Gamble
Poll shows that business is decreasing for Port Gamble around the holiday.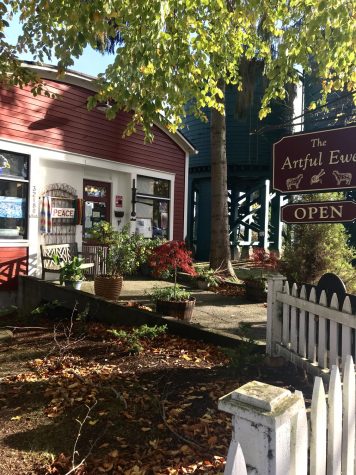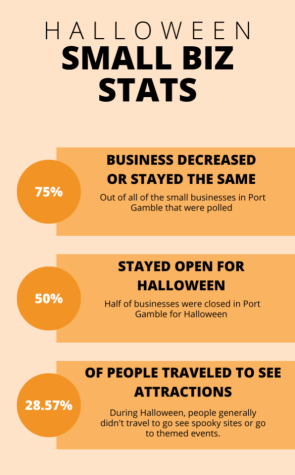 Infographic detailing the statistics of Port Gamble business on Halloween.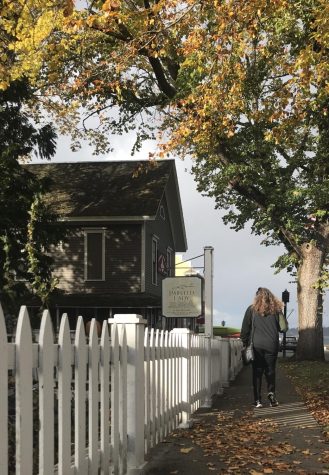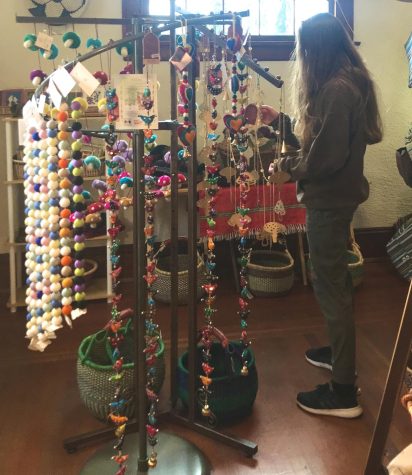 The colored leaves peacefully float to the ground as you meander on the sidewalk and peek inside the windows of a small shop. Inside, you view many handmade items and decor, both on theme with the holiday.   
This is historic Port Gamble getting ready for the Halloween season. 
Halloween affects many businesses across America as it is the second largest retail holiday, raking in an estimated $10.6 billion this year alone. This can lead to an amazing opportunity for businesses across the country, however in Port Gamble, the outcomes are mixed.    
Out of the small businesses surveyed, 75% said that business either stayed the same or decreased during Halloween – a definite contrast between the overall jump in business that many tend to see. 
"I wouldn't say it [business] was really affected," Amber Little, shop staff for Olympic Outdoor Center, said. 
This was a common theme among many of the businesses in town, even if the business were open directly on Halloween.  
"I was open on Halloween, but sales didn't increase," said one shop owner that wanted to remain anonymous. 
Some business owners didn't see a reason to stay open on Halloween at all. In Port Gamble, the number of shops that were open on Halloween was 50% out of those surveyed. 
"I think the only advantage of being open on Halloween is for the exposure," owner of Gamble Bay Textiles, Marcia Adams, said. "There may be people who come to town who don't normally come here and don't know that I have this store." 
During the Halloween season as well as outside of it, Port Gamble is known for its paranormal history. There are annual ghost conferences and tours held every year. One of the most popular places being the Walker-Ames house, which is supposedly one of the most haunted destinations in Washington State.  
"I do get a lot of questions from people just visiting the town asking about all the paranormal activity…ghost conferences, those always book up, but they are a really popular thing," Little said.  
Although well known for its spooky attractions, many say that there is quite more to the town than just the ghosts and ghouls. 
"The paranormal stuff has just always been a small part of it," Heidi Dascher, owner of The Artful Ewe, said. "I've had ghost people come in and they've said that I'm clear, I don't have any ghosts in my place." 
A lot of people want a taste of the afterlife, which can lure people into Port Gamble. 
"I do think they bring people into town," Dascher said. "I think it's a good thing."
With the traction of the paranormal experience and the Halloween spirit, the businesses should expect an additional boost in people wanting to come into town and enjoy the holiday. One study shows that 53% of Americans plan to travel for Halloween. While that may seem like a lot, out of those that said they were traveling, only 28.57% of those surveyed said that it was to go see a scary place or attraction.
In reality, Halloween does not increase the popularity of everyday small businesses in Port Gamble.