Smoking and Mental Health
People with any mental health issues or substance abuse disorders account for 40% of the cigarettes smoked in the U.S.
Hang on for a minute...we're trying to find some more stories you might like.
Adolescent cigarette smoking is closely associated with substance use and depression.
A study done by NCBI states that "129 (28.6 percent) reported ever using tobacco products, and 68 (14 percent) were current smokers who used an average of two cigarettes per day." Smoking in adolescents is associated with increased odds of having mental health symptoms and substance use disorders. So, why are adolescents who suffer from mental disorders or mood disorder more likely to pick up a nicotine addiction? The answer is advertising. Tobacco company's main targets are those who suffer from mental illness and mood disorders, particularly teenagers.
Tobacco companies target those who suffer from mental illness and mood disorders by providing free cigarettes to psychiatric facilities, mental health groups, and homeless shelters. Many who reside in those places have dealt with or are currently suffering from a mental illness and mood disorders, and are therefore more susceptible to smoking addiction. These companies are also known for using themes of stress relief and relaxation in their advertising.
Tobacco companies have also begun targeting youth with their products, by providing alternatives to regular cigarette smoking like flavored tobacco products, which seem more desirable to youth. "70% of U.S. middle and high school tobacco users have used at least 1 flavored tobacco product in the past 30 days."
According to Tobacco Free Ca, "nearly half of kids shop in convenience stores at least weekly, and 92% of stores sell flavored tobacco products, including menthol." The tobacco industry knows that convenience stores are commonly shopped by teens, so they use heavy marketing tactics of advertising their company. The 7/11 down the street from CKHS, for example, has posted a few tobacco advertisements in plain view outside the convenience store.
Media is a popular form of advertising for adolescents. They constantly have access to media through phone, computer, and other technologies that can connect to the internet. This has become an effective strategy to reach youth as they view the majority of their media through technology. Tobacco companies have also made new versions of cigarettes that are flavored and can be used discreetly, which contributes to teenager's attraction to other forms of nicotine. Online marketing proved effective for tobacco companies as those advertisements are largely invisible to parents.
Tobacco companies advertise their products to be relaxing and stress relieving, which attracts teenagers as they are searching for ways to relieve their stress and make themselves happier.
Mental illness and mood disorders play a large role in personal tobacco use. "They form a dependency on those things [nicotine] because they have nothing to turn too. I think they try to pick up an alternative to that [mental illness], it's a distraction from their mental illness," says Hanna Inoue, Sophomore at CKHS.
"I think any sort of addiction can be a cause or effect of a mood disorder," added Kate Zabinski, Sophomore at CKHS.

About the Contributor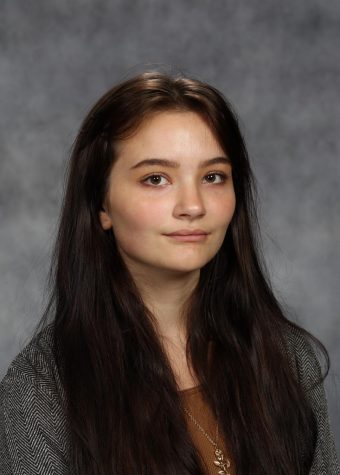 Jayden Johnson, Contributor
Jayden Johnson, a sophomore at Central Kitsap High School, was interested in the idea of taking Journalism and wanted to major in it after high school....