Homecoming Review
How could we save future events?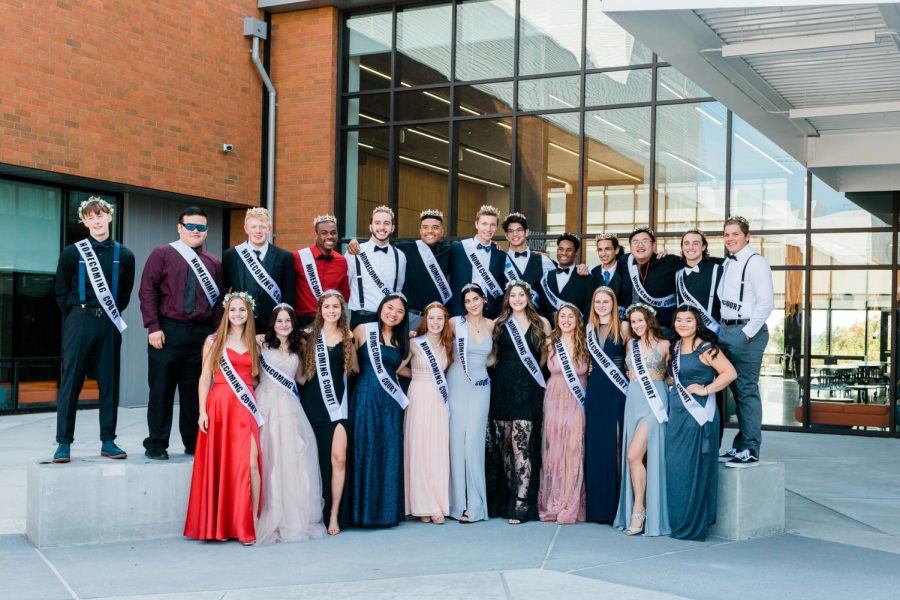 Since the beginning of October, all students have been talking about is Homecoming.  What they're going to wear, who they're going with, and planning proposals. Homecoming 2019 was the very first dance in the brand new high school and it went well but had a few complications. Unlike previous dances at the old school, this year's Homecoming was a little different. ASB provided a game room, a karaoke room and even snacks. 
Senior, Jared Gamboa explained that he didn't really enjoy homecoming. Considering that it was his last one, he wished it could have gone a lot better. "The vibes were off because everyone was getting kicked out… but the karaoke room was fun!" he said.
"I had a lot of fun but the music could have been a little better," said Lyric Jackson.
There were roughly 900 hundred students at Homecoming. The event was held on Saturday night Oct. 12th, and Principal, Craig Johnson, just wants a safe environment for the students. " The nervous part is you know students have expectations when they come in the dance… the ASB puts together a list and they have you sign a contract to come to the dance to do all the following things… You agree and we agree that these are appropriate," Johnson explains. 
"Unfortunately we had too many students who had no interest in following those agreements… in an event like that safety could be compromised because if people don't want to play by the rules bad things can happen," claimed Johnson. 
"I didn't have fun… When you have an event with 900 students my job is to be nervous… I have to worry about student safety and making sure that everything goes okay," he said.
Prom could be at stake if we don't fix these problems. "We would not approve future events…Without making some changes… I can't fix the social contract… its the ASB and the student leadership that have to work with the students to decide how those social contracts are going to be," he explained.