A New Awakening: Dutch Bros.
Dutch Bros. is a coffee chain that was established in Oregon in 1992. Dutch Bros. has over 350 locations across the West Coast primarily in Oregon, Washington and California. The newest Dutch Bros. in Bremerton, WA opened on Sunday, December 29.
On the opening day of Dutch Bros. the line went more than .5 miles back and had a wait time of several hours. The coffee shop is widely known throughout the Pacific Northwest and is the only other widely known coffee chain in Kitsap County besides Starbucks Coffee.
An Instagram poll said that 56% of people went to the new Dutch Bros on Wheaton Way and 87% of those who went said they would return for another drink.
The other big name coffee chain that had its start in the Pacific Northwest is Starbucks. Between Starbucks and Dutch Bros 68% of people they would choose to get their coffee at Dutch Bros over Starbucks.
Unlike Starbucks Dutch Bros does not have a clearly stated menu with drinks like a white chocolate mocha or a caramel macchiato. Dutch bros just has a flavor list and 15 different drink types that they serve. Styles of drinks you can order at Dutch bros include Americano, breve, chai, cold brew, a freeze (frappucino), and many more.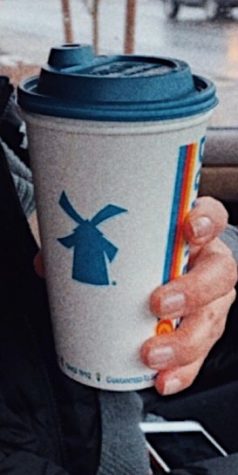 When going to Dutch Bros. myself I found the line to move very quickly and efficiently. It only took about 15 minutes for them to get my order and 5 minutes after I ordered I received it. 
The employees were extremely kind and took the time to ask me how my day was and what I was doing. I found them to be very genuine and enthusiastic people and would go again purely for the customer service.
At my visit I ordered a Rebel which is Dutch Bros. take on a Redbull Spritzer. I found the drink to have way too much flavoring and I was unable to finish the drink because it was far too sweet. I also had asked for my drink to be blended and when I received it the top was blended but the bottom of the drink was still liquid like my drink had separated. 
My overall experience at Dutch Bros. was wonderful and I would go again. The employees were wonderful and they have an extremely large menu of drinks to choose from. I would return to Dutch Bros. with a different drink order this time.
However I would not prefer this to Starbucks or a local coffee stand because the quality of the drink I was served at my first visit would not be worth the 20 minute drive from Silverdale.