Central Kitsap strikes for climate action
Hang on for a minute...we're trying to find some more stories you might like.
On Friday, Sept. 20 and one week later on Sept. 27, millions of student protesters from over 156 countries took part in the International Climate Strike, a global movement advocating for governments around the world to make strict policy changes to combat Climate Change.
Swedish activist Greta Thunberg led a strike in Washington D.C. and took to Twitter to announce, "Last Friday over 4 million people strike for the climate. This Friday we do it again!" For the second week of protests, Greta met with Canadian prime minister Justin Trudeau, and led a speech in Montreal calling for politicians around the world to "just listen to the science."
Activists like Thunberg are practicing their right to protest for their inability to vote on climate legislation and hold positions of political power.
Climate movements have gained traction in recent years, with more public awareness and with the media focus on key events such as the signing of the Paris Climate Accords.
Ratified in Paris, France back in 2016, 175 nations met and formed the basis for the first worldwide climate agreement. The accords listed a road map for each nation yet had no concrete plan for reducing emissions and left the oversight of the projects with each government, not with the United Nations. The purpose of the conference was to have each nation's government plan out their steps for curbing greenhouse emissions and convene to detail progress.
Activists argue that while the 2016 Climate Accords are beginning to solve the problem, the agreement is ultimately a list of each country's promises and is not enough to halt the effects of climate change.
This led to a disparity between the world leaders and the younger citizens who wanted a platform to voice their concerns but had little political power to do so.
As a result, students across the world are resorting to leaving their schools in an attempt to force the attention of policymakers and augment the scope of the climate movement. For those in less urban areas, unionized striking is more difficult to organize.
Dolores Spinek, a Senior at Central Kitsap High School, participated in her schools' climate walkout, and was concerned with the number of students taking action, saying "I don't think enough people were informed about the walkout, so we had less of a turnout."
Participation in the walkout was below the already low predictions, with much of the student body being unaware that the protest was taking place.
Senior Annelisa Ayars, head of Sailing Club and Editor for yearbook at Central Kitsap, attended the event and was unimpressed with turnout, saying "I feel like the [Central Kitsap] middle school did a good job of getting the word out, but the high school had no clue about what was happening,".
Despite the low turnout, Central Kitsap's environmental club plans to coordinate a strike for next year, and is hopeful for the future of climate-based activism.
About the Contributor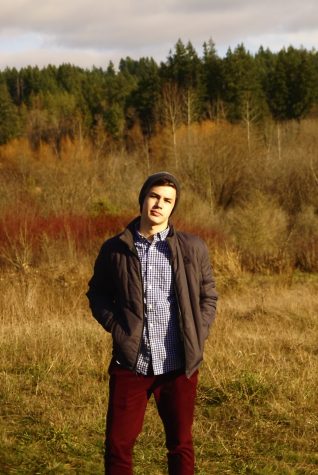 Noah Hlavaty, Editor-in-Chief
Senior, Noah Hlavaty, our production team's co-editor, puts journalism as a priority. He believes that honest journalism helps keep society civil and...