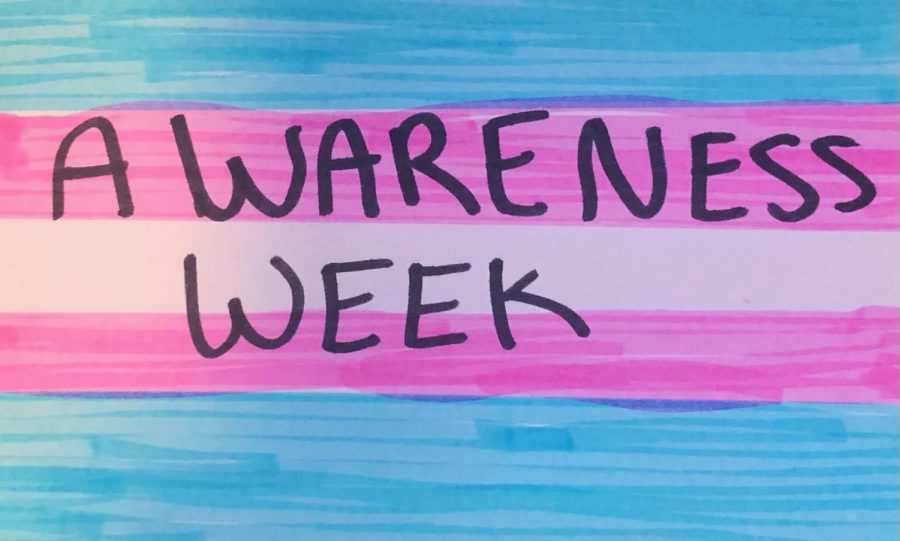 Olivia Miller
Transgender Awareness Week began last Friday, Nov. 13. Stretching from Nov. 13 to Nov. 19, the week is meant to raise awareness about transgender people and their struggles.  On Nov. 20, following Transgender Awareness Week, is Transgender Remembrance Day. 
What are Transgender Awareness Week and Transgender Remembrance Day? Who is it about?
Transgender Awareness Week is an annually-occuring, organized occurence that happens from Nov. 13 to Nov. 19 and precedes Transgender Remembrance Day, which is set aside to honor the memory of transgender people killed that year. The week is meant to help raise awareness about issues transgender, non-bianary, and gender-expansive people face and promote visibility. 
Transgender is a term used to describe those who do not identify with the same gender as the sex they were assigned at birth.  Non-bianary people are those who do not identify within the gender binary, or strictly male or female.
Effects of Covid-19 on the Transgender Community
Like many others during the Covid-19 pandemic, the transgender community is experiencing worsened mental health struggles; for some, Covid-19 has caused their transition surgeries to be postponed.
Transgender kids don't have easy access to supportive communities like friends or safe places at school. 
Some countries, like Peru and Panama, have used gender-segregated quarantine systems; for non-bianary people or transgender people who are not yet recognized as the gender they identify with experienced "harassment, fines, and abuse." 
Transgender people may have lost their health insurance if they lost their jobs, like many others in the pandemic.  
Why is it important?
Transgender Awareness Week aims to shed light on problems, discrimination, and violence that transgender people face.  It also is an opportunity to celebrate diversity and educate communities. Despite the fact that transgender people have been around since the beginning of humanity, they still face discrimination in their daily lives and even in the LGBTQ plus community. There is still an abundant amount of misinformation about the transgender community, which fosters fear and violence, which could be prevented through education. Furthermore, Transgender Awareness Week is important because it creates an environment of support and love for those who need it. 
Resources for Struggling Transgender Students and Community Members
Trans Lifeline
National Suicide Prevention Lifeline
The Trevor Project
Crisis Text Line