Local and Regional Organizations Work To Help Salmon
Volunteers groups aid salmon by creating and maintaining habitats and migration pathways.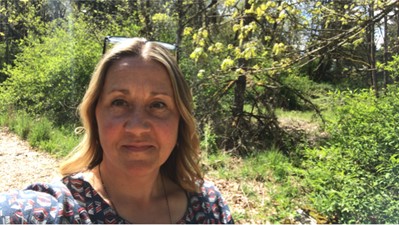 Salmon face many issues that range from road construction to pollution. Washington State has created a way to fund projects to restore salmon habitat along with local volunteer groups who also assist the fish.
Amy Lawrence, a professor at Olympic College, started volunteering at Clear Creek trail 15 years ago. She created an outdoor education program for preschool children called Discovery Play Days.
"Salmon face a whole host of problems. I'd say most are man-made," Lawrence wrote in an email to Cougar Chronicle reporters. "While this seems sad, the good part about that is we can undo most of them too."
The construction of roads, buildings and other constructs that block water can flood salmon habitats. These structures can also block the fish's passage to spawning locations.
Pollution from man-made constructs can also affect the health of the fish negatively. Global problems such as ocean acidification, climate change, and over-fishing are other large threats to the salmon population.
On a local level, the drying of wetlands around the mouth of Clear Creek has also caused issues for salmon migration.
To assist the salmon, Washington State has created the Salmon Recovery Funding Board (SRFB) that can fund projects. The organization commonly funds the removal of barriers to salmon migration and the building of rivers.
In her email, Lawrence wrote, "I know that Chico Salmon Park, along Chico Creek, located at the other end of Dyes Inlet, has been [the] beneficiary of several of these projects."
The most common projects funded by the SRFB are the removal or altering of barriers to salmon migration, replanting stream banks and creating habitats.
Local volunteer groups such as the Clear Creek Task Force assist salmon on a more local level, but Kitsap County hosts a number of other volunteer groups.
"There, [on the Clear Creek Task Force], you can plant native plants along banks of the streams, which helps prevent erosion and provides shade for salmon," Lawrence wrote. 
Another way to assist salmon is to not use fertilizers and weed killers, as the chemicals in those products will end up in a stream that salmon use and pollute the water. 
Lawrence also recommended using a car wash that recycles or treats the water it uses as another way to protect salmon from pollution.
Salmon face many man-made threats, but there are also many local and regional efforts to aid them.
About the Writer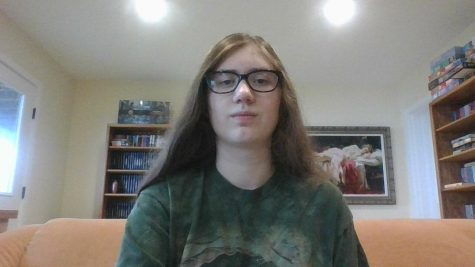 Jennifer Erichsen, Contributor
Jennifer decided to take Journalism to learn about the writing style and the process used to create new stories. She has seven Mainecoon cats, corn snakes,...