Central Kitsap Highschool's New Club
Adrie Starkenburg Describes Her Plan For CKHS' New Club
 Adrie Starkenburg is a sophomore at Central Kitsap High School with the aspiration to begin a new club that would offer peer support in regards to mental health. 
This club is open for all students; they don't need to have mental health issues themselves. Maybe a loved one is struggling, or possibly they just want to learn and support other people.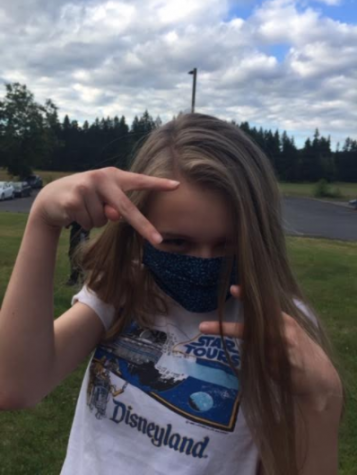 "I was inspired to put this club together because of my own struggles with mental health," Starkenburg explains. "I don't want other students to feel alone in whatever they are going through, and I think that mental health is something that is so important to talk about and affects so many people."
Many teenagers have been struggling with the stress of school, living amidst a global pandemic, quarantine and just life itself, which can lead to a deteriorating mental health. This club is an opportunity to help support one another through such difficult and strange times.
The purpose of the mental health club is "…to create a place at CK where students can come and know that they are not alone in whatever they are going through." Starkenburg also mentioned how she would like to start fundraising to donate to other mental health organizations.
The current plan is to have discussions over Zoom calls/Google Meets, and possibly in person when school resumes. The club has not officially started yet, but if students have any questions, would like to join the club or become involved with putting the club together, they can email Starkenburg at [email protected].