"The Little Drummer Boy" Review
Little drummer boy is a christmas song that a great message to it.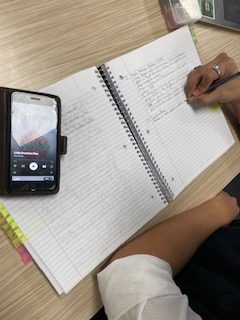 In December 1941, the original lyrics to "The Little Drummer Boy" were written by American composer, Katherine K. Davis. The carol was initially described as a Czech carol and published as "Carol of the Drum." Davis did not record The Little Drummer Boy until 1951, 10 years later. The carol became well known by a 1958 recording, by Harry Simeone. 
"The Little Drummer Boy" is a Christmas carol about a poor jewish boy who was invited to give a gift to baby Jesus. According to Matthew 2:11, others who were bringing gifts to baby Jesus brought gifts like myrrh, frankincense and gold, but based on the lyrics of the song the little poor boy did not feel he had a gift that would be fit for a king.
Feeling like he had nothing to bring, he remembered he had his drum and asked, "shall I play for him?" 
In comparison to the gold, frankincense and myrrh that were brought as gifts to baby Jesus, was the little drummer boy's gift really a gift? In my opinion, yes. 
There are many reasons why we give gifts to others. Many times we give gifts to please, show love, appreciation, respect and recognition for our loved ones and friends. In some cultures, gifts are given out of respect based on position or obligation.
Later in the song The Little Drummer Boy says, "I played my drum for Him… I played my best for Him". This section of the song shows that The Little Drummer Boy used what he had (his drum) and played it to the best of his ability, or from the heart.
Oftentimes the "Pa rum pum pum pum" part of the song is what stands out to the listener. The problem with this is we miss the meaning of the song. Like the little poor boy we should always work to give our best and even if we don't have a lot of material things to give, we can use our gifts in talent to honor others.