Laney's Beat's of the Week [Special Guest Edition]: Taylor Swift "This Love"
A very special guest review Taylor Swift's newest re-release.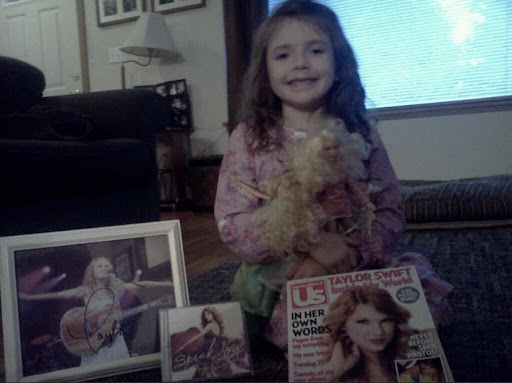 This week's "Beats of the Week" is being taken over by me, Laney Lark, because it is a review of "This Love" by the one and only Taylor Swift (Ed. note, I have mentioned Laney before in Taylor Swift music reviews, and felt that only she could do this new song justice.) 
As the designated Taylor Swift expert of the Cougar Chronicle, Adrie thought that I was the only one who could possibly do this song justice. This song is not a new song entirely, it is a re-recording of an old song on Swift's album "1989" that was released in 2014. 
Swift is currently in the process of re-releasing all of her albums and songs that were previously recorded under the label Big Machine Records. In order for Swift to own these masters she must record them again, and once she does she can own them to use them however she pleases. 
"This Love (Taylor's Version)" was released due to the song being used in the soundtrack of the movie adaptation of the book "The Summer I Turned Pretty" by Jenny Han. 
I have been an avid Taylor Swift fan since before I could walk and was singing along to her songs before I could coherently form sentences. So naturally I am a huge fan of this re-recording. 
The original "This Love" was a masterpiece to start out with and the re-recording somehow made it even better and I didn't think that possible. The lyrics of this song are so strong and yet at the same time, criminally underrated. 
The album "1989" was Swift's first full transition into the pop genre and she did it beautifully and "This Love" has always been a fantastic example.  
The first biggest change to the re-recording is the intro of the song. It is not a huge change and definitely only noticeable to people who are looking for it but I think it is perfect. 
The song overall sounds very clean and the production is only slightly different in a good way making it sound crisp. All the beautiful lyrics are the same due to the fact of her wanting to own the closest thing to her original songs as possible. 
Honestly as a long time Taylor Swift fan I could not be more happy about this surprise re-recording. The night it was released again I jumped to Spotify and listened to it on repeat all night. 
I can only now (un)patiently wait for the rest of the album to come out because "1989"  is my absolute favorite album, and you may be hearing from me again. 
If you want to read more about Swift's re-recordings check out my other article about "Red (Taylor's Version)".