Bremerton is Bringing the Drama: Enoch City Arts' Theater Camp Approaches
Enoch City Arts is hosting their first ever youth summer camp to teach kids new acting skills.
While school drama clubs take a break from putting on productions come summer, more opportunities for avid theater kids arise. This July, Bremerton's Enoch City Arts acting studio has opened a drama camp to teach kids of all ages and experience levels important improv and acting skills. 
Ann Bonner has decades of professional acting and directing experience. With Enoch City Arts acting studio, she is working with young adult actors Brendan Freckleton and Celeste Warring to help develop more little and big actors in the community. 
"
We inspire our community through performing arts.
— Enoch City Arts website- Ann Bonner
"It's a two week long camp to develop improv and acting skills in order to rehearse and perform a play," Freckleton said. "A bonus to this is the ability to make friends and have fun."
A wide age range of youth from 8-18 are encouraged to sign up. At the end of the camp, kids will have the opportunity to perform a one-act play for a weekend. 
"We will teach kids how to act, read their lines, memorize their lines and in the final weekend they will put on a show of their very own in the roles that they will receive," Warring said.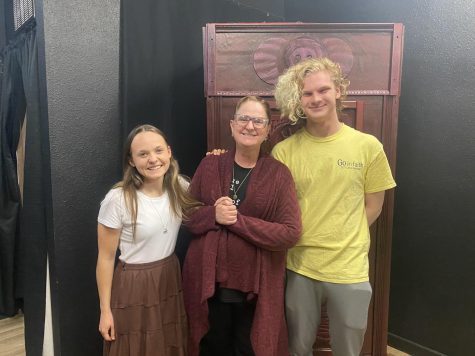 Throughout the process, kids will be able to build relationships with their instructors and peers. 
"The kids will learn about that show about the characters and they will also play acting games that will help them build their imagination and confidence," Warring said. 
Enoch City Arts has been working hard to put the camp together. They will have the kids perform "Character Matters" at the end of their experience.
"It's a really fun, crazy musical about all kinds of fairy tales getting mixed up together," Bonner said. "A self help group helps the fairy tale characters to resolve some inner turmoil that they're experiencing."
While there won't be official auditions for "Character Matters," kids will still be given the opportunity to experience auditioning in a low stress environment. 
"Everybody that signs up for the camp will be in it," Bonner said. "Auditioning will be part of the training that you get at camp."
As they move closer to July, anticipation and plans build. 
Enoch City Arts has given opportunities to people of all ages to be more involved in community theater. Last summer, CKHS senior Marcella Fischer was given the opportunity to direct the play "Robin Hood" on her own. 
"I'm ecstatic," Warring said. " I've never done anything like this, but Anne has been awesome."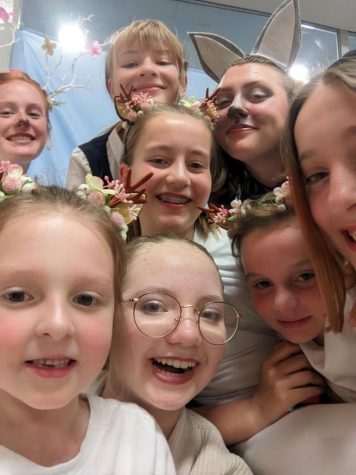 Enoch City Arts is a relatively new studio, but has been quickly turning out productions. Shows such as "Skrewtape Proposes a Toast," "The Miraculous Journey of Edward Tulane," "Pride and Prejudice," and even musicals such as "Narnia" have been put on in the last year. 
Additionally, Enoch City Arts has a "Wizarding Art Camp" in July featuring Harry Potter style crafting. Performances coming soon include the comedy play "Skin of Our Teeth" in September and the romantic comedy "An Ideal Husband" in November. 
Enoch City Arts offers memberships to avid theater enjoyers starting at only $15 a month. Memberships include a minimum of two free tickets to every production. They also accept community donations to help keep theater alive in Bremerton.