Review of "Mr Morale and The Big Steppers"
Did Kendrick Lamar's album live up to expectations?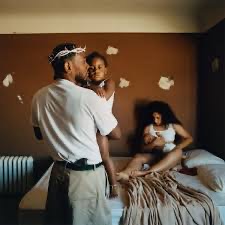 Kendrick Lamar has always had top tier storytelling in each of his albums. His whole discography has been a masterpiece because of his ability to change his voice and tell captivating stories.
There are questions of whether or not this particular album has damaged his flawless discography because of the hype that has been built around it after he has not released anything for a couple years. Kendrick has always brought deeper and deeper stories to each and every one of his albums and this album is no different. Kendrick has furthermore solidified his face on the Mount Rushmore of rappers because of his storytelling and lyrical ability in this album.
"Mr Morale & The Big Steppers", is a lot less controlled in a way from his other albums. The track list does not flow from song to song as well as his past albums. But that is on purpose to represent the chaos that has been going on in his life as of late.
Most of the songs on the album are cut and chopped into multiple beats to give the narration of Whitney Alford more character. 
The opening track in the album starts with the narration by Alford, and then Kendrick comes on the track and says, "I've been going through somethin'/ One thousand eight hundred and fifty-five days". Which is the number of days since the release of his last album.
Throughout the rest of the track list Kendrick describes the crazy stories that have happened since his last album release. He raps over a lot of different instrumentals. Most commonly, piano beats and many different beat switches throughout.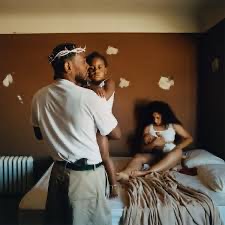 Kendrick explores many racial and sexual provinces throughout the album. He intends to inform the world in an attempt to change the way people perceive certain things that are frowned upon.
Kendrick finishes the album on a very deep note. He explains his own experiences with family and sexual abuse and then proceeds to say that every rapper is sexually abused. Kendrick wanted to change the narrative about the industries perception of sex and how certain people are idolized blindly.
People may argue that Kendrick's album has little replay value, the songs aren't good enough to play on repeat or go on your playlist, but that is far from true. In the span of an 18 song track list, Kendrick opens up about his trauma and frustrations in the first half, father issues, alcohol abuse, and family issues in the middle part of the album, and wraps it up with stories about sexual abuse and accepts the fact that he cannot change perspectives about certain issues to appeal to everyone.
With the very serious topics that he's rapping about, he still proves that he can rap in a very entertaining way with a lot of vocal changes and a lot of different beats to show off his versatility as an artist.
Kendrick shows he has not lost a step and delivered an album that his fans would love. He is expected to drop top tier music every time he drops, in large part because of his amazing storytelling and lyrical ability. 
The only criticism on the album is how long the track list is. With 18 songs, it tends to be a little too long and a little bit boring. If the track list were to be 15 songs that would be a perfect amount of time on the album. It would prevent any filler songs, or songs that could be thrown away essentially. Because they don't add anything to the album, other than length.