Norman Parent – Local Army Recruiter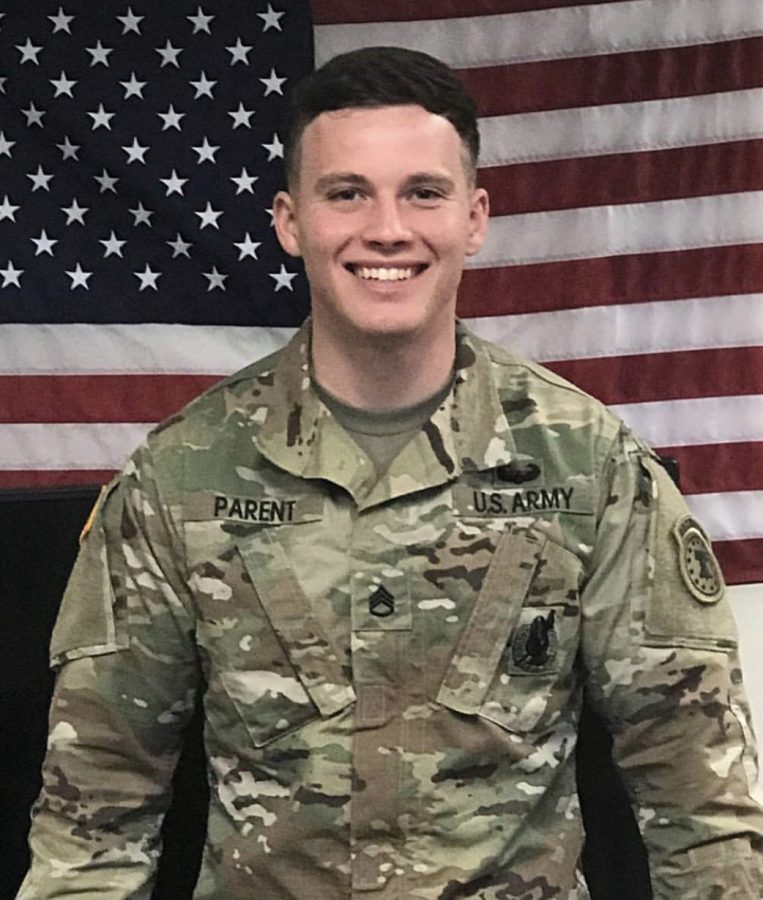 by Terrance Privitt, Reporter

If you have ever been to the local Army recruiting office, near Safeway, then you probably know Norman Parent. Chances are he knows you too. When you walk in the office, Parent's desk is in the middle of the room on the right hand side. The environment or "vibe" in the office is very relaxed and humorous. The recruiters strongly encourage all people to go in. The recruiting office welcomes all people. 
Parent enlisted in the army right out of high school at the age of 18 years old in Louisiana, but left home for basic training when he was 19 years old.
He said "My mom remembers me telling her when I was eight years old that I wanted to serve." Parent wanted to join the military from a very young age. He played with army action figures, and watched military movies like "We Were Soldiers". 
Events like 9/11 and Hurricane Katrina make Parent very proud he is in the service, because he is happy to be able to respond in the face of tragedy. The Army's humanitarian aid during Hurricane Katrina inspired Parent. The tragic event on September 11th, 2001 influenced his decision to join the military heavily. When he saw the twin towers crumble he wanted to help, and he didn't know how. "But it's the thought that counts," said Parent. 
Parent wanted to be a part of something more than himself. The brave men and women who serve the country were viewed as the leaders by him. Parent says he wanted to play a part in preserving our rights and freedoms. 
Parent chose the Army for many reasons. The history within the Army interested him very much. The original soldiers of the nation, minutemen, were in the Army, which meant a lot to him. Being a part of something he was passionate about is very important to him, so the Army stood out because he knew he could choose his own path within the army. Parent did not originally pursue becoming a recruiter, but as time went on he changed his path. 
Joining the military takes a lot of courage, but Parent says that is not exactly the most courageous thing he has ever done.
"I'd saying going within myself to answer what it is I want out of life and not listening to others [would be the most courageous]. In my opinion, we all have our own path to walk and only you can answer what your heart is telling you," he says.
Parent explained that enlisting and serving is very courageous, but it was the fact that his family tried to discourage him and he continued to follow is heart. His family did not approve of his decision. 
Sergeant Edgar Pastrano, Army Recruiter, describes Parent as very hard working. He said "He always gives someone advice on life goals or those inspiring to make changes in life for health, education, and career." Parent exceeds standards no matter what it comes down to. Pastrano is inspired by Parent because "he always goes out of his way to help or better others no matter what it brings his way."
Staff Sergeant Jonathon Solis, Army Recruiter, says he is influenced to "become a better soldier." Solis explains that Parent has "helped [me] better understand the layout and culture of our work environment."
Parent has had a drive for success his whole life, and has always been determined in accomplishing goals. He is still setting goals and striving to further his military career, education, skill sets, and health.