A Local Business' Story
The Short Story of a Local Family-Friendly Brewery in Bremerton
Crane's Castle is a local family-friendly brewery in Bremerton. The brewery is relatively new, only two years old. Surviving a pandemic is hard enough on its own, but being a new business can lead to more difficult obstacles.
On Monday, March 23, 2020, Governor Jay Inslee announced that all breweries had to close in response to Covid-19. However, Crane's Castle could remain open, as it was considered a restaurant. 
They never had to close directly to the public, but could only serve food to-go during Phase 1. This led to the business losing 60% of its profits overnight.
During that period, one of the four employees decided to take a break for their safety and health. The employees were also left with fewer hours because of the pandemic.
Once Phase 2 began, they could allow people to order their food while wearing masks. Currently, Kitsap County is still in Phase 2. This means that customers can eat inside in groups of six or less at one table and socially distanced from other customers. 
Prior to the pandemic, Crane's Castle prided itself on its family-friendly atmosphere, with activities like corn hole, board games, a miniature kitchen playset, etc. Currently, these perks are not available to prevent the spreading of Covid-19.
Megan Kranenburg is one of the co-owners of the establishment. She described simply what she believes has been the biggest change with the pandemic for her business, "just how limited we are to serve people."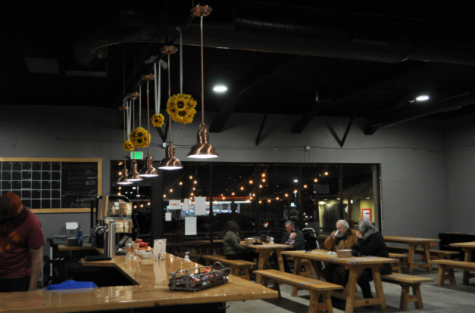 She also described her experience to be not as extreme as others. Crane's Castle closed when they were booming with business, which was beneficial from an economic standpoint. She explained that because Crane's Castle was still new, it wasn't as difficult to adapt as the businesses that have been doing the same routine for decades.
Additionally, she mentioned how there was a plus to all of this: she and co-owner Dan Kranenburg had plenty more time to come up with new food options.
As of now, Crane's Castle is back up to about 75% of what they were receiving this time last year in sales. The brewery overcame a difficult obstacle, showing just how much integrity the business has.
About the Contributor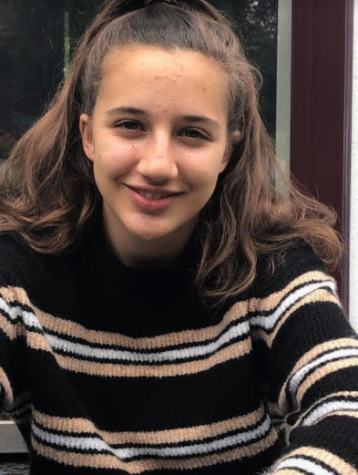 Ary Eagan, Contributor
Ary Eagan is a freshman at Central Kitsap High School. She enjoys doing sports, painting and writing stories. Her favorite book currently is "The Perks...