Checkout During Covid-19: Libraries During the Pandemic
School and Community Libraries in Kitsap County Adapt to Continue Providing Resources to Patrons While Staying Safe and Healthy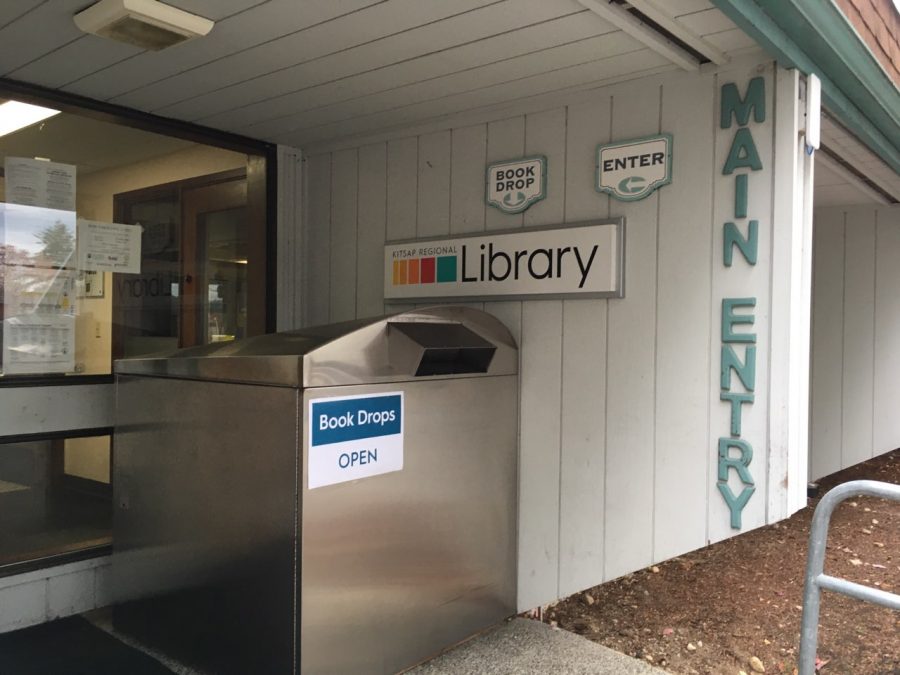 When the shutdown began in March, many establishments closed, including school and community libraries.  As the year progressed and restrictions loosened, libraries began to adapt and find new ways to reconnect with their patrons.
In preparation for the long weeks spent at home in isolation, many Kitsap Regional Library (KRL) patrons flocked to their local branch, checking out materials to last them through the quarantine. 
"Those last two days [before the shutdown in March], we had tons of people coming in and checking out bags and bags of books, going all the way up to the 100 item limit," Kayla O'Connor, a Kitsap Regional Library Teen Services Librarian, said. "When we closed everything down…we walked around the shelves and did our closing duties at the end of the evening, and [there were] empty shelves in places, which never happens."
O'Connor also noted that there was a "huge increase" in ebook and audiobooks usage amongst KRL patrons; apps like Libby can be used to download electronic resources, and O'Connor said that the library has been buying more electronic copies of popular titles so people won't have to wait as long to borrow them.  
Like KRL, the libraries at both Central Kitsap High School (CKHS) and Central Kitsap Middle School (CKMS) have a selection of electronic books, magazines, and other resources for students; these resources were present even before Covid-19 shut down schools.
"We were very fortunate [that] before going into the pandemic, [we had] very good online resources already," CKHS librarian, Steve Trunkey, said.  
Although these resources are available, CKMS librarian, Sheila Trunkey, mentioned that many students prefer physical books. 
"In one Google Meet that I attended, I asked the question to students, 'what is your preference in reading?'" Sheila Trunkey said. "'Do you prefer reading print books, or do you prefer to read online, or do you not really care?'…And overwhelmingly, students said that they prefer print books."
The CKMS library, CKHS library, and KRL are all available to schedule curbside pickup now.  This means that patrons can place holds on materials and then drive to either the school campus' or their KRL branch (respective to which library they requested a book from) and pick up their materials without physically going into the libraries.  After patrons return materials, they are quarantined for 72 hours before being redistributed. 
This new system has caused the librarians at KRL to re-think the way their distribution system works, in order to accommodate the new precautions.
 "We've had to redesign the flow of the library so that we can have space to quarantine all of those materials when they come back," O'Connor said. "And the flow of how curbside [pickup] works is different at every [KRL] branch because every branch looks different."
Although they also offer curbside pickup, the CKMS and CKHS libraries don't have many students checking out physical books.  Sheila Trunkey mentioned that the library hours, 8:30 a.m. to 3:30 p.m., may make it difficult for students whose parents work to pick up books.
"Our [checkout] numbers [haven't been] very high since September," she said. "We've checked out maybe 50 or 60 books. […] In school, that would be something like 50, books a day."
Both the school libraries and KRL have continued to explore new online opportunities throughout the pandemic. O'Connor mentioned various KRL resources, including the book bundle option and the Book-a-Librarian tool. 
CKMS has a website with various resources, including Sheila Trunkey's YouTube channel with tech help videos.  Steve Trunkey also has a channel, and students can find more information about the CKHS library on the CKHS Library Page. 
O'Connor also mentioned that the Silverdale branch of KRL is still looking forward to a larger space in the old CKHS building. 
"It was delayed a little while because back in March, [since] everything shut down [and] they weren't doing construction permits…but they're on track to open up in fall of next year," she said. 
Even through a virtual setting, librarians continue to get their patrons the help and the materials that they need.  From tech help to getting materials to patrons, librarians at CKHS, CKMS, and KRL are working hard to adapt to the new norm of society.
"I think [libraries] are critical to having a good, solid community, so we're just trying to adapt to the best ways to do that,"  Steve Trunkey said. 
About the Contributor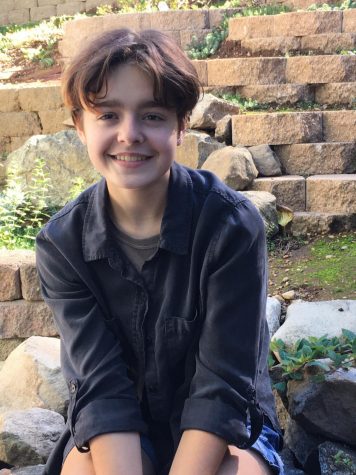 Delaney McCorkle, Editor-in-Chief
Delaney McCorkle is a sophomore at CKHS this year and serves as the Chronicle's co-Editor-in-Chief.  A longtime writer, Delaney hopes to build writing,...