Conner Huey: Graduating Senior of Class 2021
Conner Huey is a student who has had many academic achievements and contributions to the CK community
Central Kitsap High School has many great students and graduating senior Connor Huey is one of them. He has received honors and will be going to Harvard after finishing his last year at CK. 
Huey is one of the students taking part in the distinguished scholar program that allows students to graduate with honors. Students can participate in this program if they maintain an above 3.4 GPA along with other requirements.
Huey already has a few plans for after high school and he has been accepted into an academically acclaimed college.
"I got into Harvard University early action on a ROTC scholarship," Huey said, rubbing the back of his neck. He said looks forward to what the school has to offer and is interested in government and economics as a career path.  
The Ivy league school, Harvard, has an approximate admission rate of 5%. For the class of 2024 about 2000 of the 40,000 applicants were accepted.
Huey managed to get into this prestigious school with a full ride ROTC scholarship, and is still deciding which military branch he wants to join.
"Top pick is Air Force, but we'll see what happens," Huey said with a slight smile. Though currently he is deciding between Army and Navy, as he hasn't heard the results of his application for the Air Force yet.
Huey wrote in an email that he hopes to spend time serving the military before transitioning into a public service job.  He plans on using his enjoyment of social studies to gain background knowledge on the issues that affect the world today.
"I've always been a big social studies nerd," Huey wrote in an email to Cougar Chronicle reporters. "History, psychology, especially government, my passion truly lies with social studies."
His passion for the subject has led him to become Washington State History Bee Champion and be  invited to compete at the International History Olympiad. 
He has also participated in local politics this last election year. During the 2020 election Huey served as campaign manager for Representative Drew Hansen.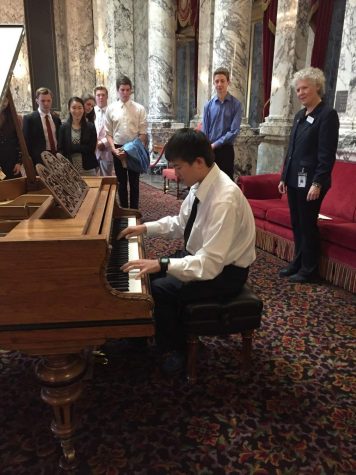 To him the experience is something he would cherish, along with being a way for him to contribute to the community.
Huey has also participated in the Central Kitsap High School community in a political manner, by getting involved in the student government.
When he was ASB president during his Sophomore year Huey had the mindset of serving the CK community while in the leadership position. 
"Conner's an interesting mix of being a capable leader and a willing team player," Russel Schuchart, CK high school history teacher, wrote in an email to Cougar Chronicle. 
Schuchart was Huey's teacher during his junior year for the AP U.S History class. He described his student as hardworking and tenacious. 
"Like many people, Conner has had certain advantages in life, but he also works exceptionally hard to use the talents he has," Schuchart wrote. 
Jared Daling, friend and classmate of Huey, held similar sentiments.
"He balances a ton of obligations with clubs and school and all that other stuff, and seems to manage it fairly well," Daling wrote. "From my perspective, he has his ups and downs, but always seems to be able to push through them to another day."
Huey's motivation stems mostly from his family. Their life experiences have encouraged him to work hard and forge his own path. Past encounters and trials have also taught Huey to remain compassionate.
"I knew I was far from the smartest kid in the classroom, and my classmates and even my teacher at the time wouldn't let me live it down," Huey said in an email. "In many ways, those experiences in kindergarten motivated me and helped forge who I am today."
This experience inspired him to work hard and improve at academics. Along with his determination Huey has also shown skill in leadership and communicating with fellow students. 
"He's an extremely friendly, approachable, and funny guy, and he's definitely one of the people I trust most," Huey's friend Daling stated in an email.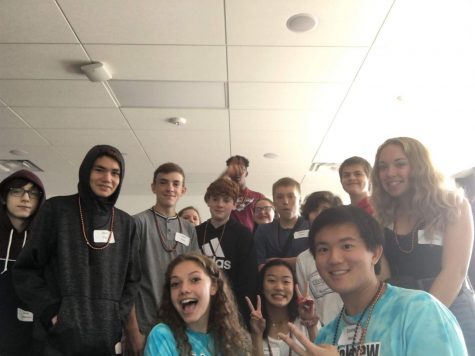 Huey said some of his fondest memories of Central Kitsap High School come from the people he has interacted with. Huey recalled a time when a friend of his hid his Chromebook leading Huey to search the school for it before finding it in Chris Kassler's classroom.
"If there's anything I'd like to be remembered for, I'd rather be remembered for my character than my academics," Huey wrote.
To Huey the heart of CK is the people who make up the community and they will be the thing he remembers most from his high school experience.