Josiah Johnson: How Perspective Framed his Success
A glance into Josiah Johnson's personal life and athletic career.
The crowd cheered in all directions, chanting the name, "Jojo," as Josiah Johnson, Junior, faked out a Gig Harbor basketball player. The court was warm in the fully packed gym as the referee's heavy steps thudded. The crowd started swaying like grass in the wind when "Under Pressure," by Queen played during a timeout. The song faded to a whisper as the Central Kitsap basketball team huddled and released a cheer. Suddenly, Central Kitsap became closer in score to Gig Harbor, and the energy in the gym became tense. As the Central Kitsap student section stood up with their spirit fingers in the air, Johnson smoothly released the basketball from his fingertips, easily scoring yet another 3-pointer.
Johnson is one of the few basketball players who started on the Varsity team ever since he was a freshman. He is statistically one of the highest-scoring individuals in the boys 3A Division of Washington state. Johnson is a district-wide basketball star, considering his efforts as the top scorer of each game. 
During one basketball game, Johnson scored 44 points and got a hold of 22 rebounds. On average, Johnson scores a little over 30 points per game.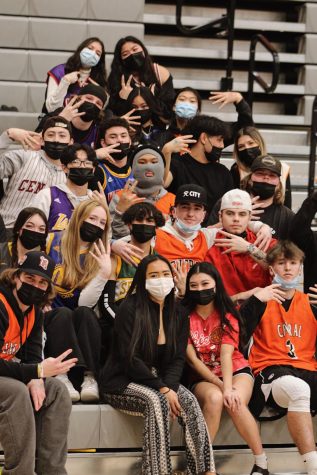 Johnson frames his life and success with the perspective of having fun instead of taking everything too seriously. He reflects on the death of his family member and friend, which puts into view how quickly life can change.
"I remember all the emotions I felt and saw," said Johnson. "I think those honestly opened my eyes to how sudden and unpredictable life is, and they were just very perspective-changing."
Despite the struggles faced in life, Johnson said his proudest ability is to stay strong. Similarly, Johnson said a favorite part about himself is his ability to make people feel comfortable and not judged, even in the hardest of situations. 
One of Johnson's best friends since middle school includes Kouper Hall, Junior, who describes Johnson as down to earth. Hall also feels that Johnson is a good person to talk to about anything. 
Johnson is the youngest of six siblings, all of whom are heavily supportive and involved in his life. He is closest to his brother Jumier, who is closest in age to him, with an eight-year age gap. 
"Everyone says I'm a younger version of him and vice versa," said Johnson. "I think me and him are pretty close because we both connect through a lot of things whether it's sports, video games, TV shows."
Jumier is the biggest inspiration to Johnson, not only in the way that he thinks but also in his personality.
Johnson said that he is close to everyone in his family and that both parents are currently in his life. He states that he has a good home life which has taught him traits that reflect onto his personal life.
"A very big thing in my family is respect and integrity," said Johnson. "I think something everyone could say about me is that I'm very respectful and it translates to everything I do."
In Johnson's free time, he enjoys watching cooking videos as well as anime. To pass the time, he also enjoys sitting by the water to appreciate nature.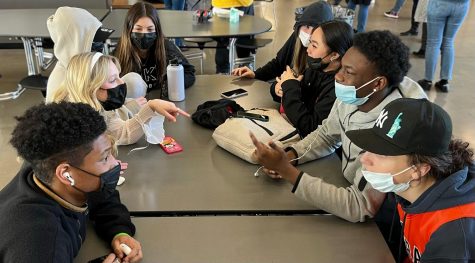 Hall said that he and Johson have stayed friends for a long period because their personalities mix well and that each hangout is a great time. Hall's favorite memories with Johnson include going out for breakfast with other long-term friends, which is a tradition that allows everyone to catch up and talk to one another. Hall and Johnson also spend their time together by watching movies and playing video games. 
One similarity between Hall and Johnson is their love for football, which was Johnson's favorite sport before he started playing basketball. Both play for the Central Kitsap High School varsity football team and are considered a central part of the team with their scoring capabilities.
Johnson said he completed, "300 receiving and return yards altogether in a football game." 
After high school, Johnson wants to go to college either at his dream school, Duke, or LSU, Georgia, or Gonzaga, then continue to play basketball professionally. 
"As of right now, the only schools that  have reached out to me are Western Washington University and some community colleges," said Johnson. "I would like to major in sports marketing, that way I can always be around sports even when I get done playing." 
Hall said that Johnson's motivation stems from himself because he knows his capabilities and is confident in them. Hall explains that Johnson wants to continue to become better, whether that is in basketball, school, personal relationships, or his future.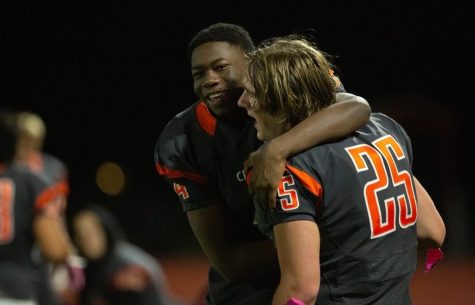 Zavion Stringer, Johnson's long-time basketball teammate, has high hopes that Johnson will play basketball overseas or for an "indie promotion." Stringer said that Johnson's energetic drive gives him an advantage for his future.
"He is able to put in the work that more than half the people I have played basketball with does, because of the fact that he just wants to be better than the next person in line, or next to him," said Stringer.
Hall similarly expresses his optimism for Johnson's basketball career, stating that Johnson has always been a talented player since he was young. Hall believes that Johnson could play professionally if he continues to stay motivated and practice.
Not only do Johnson's crowd roaring dunks set him apart, but so does his ability to play every position, despite his main position being point guard. According to Johnson, he has a high basketball IQ as well as eminent awareness on the court.
Stringer states that Johnson's determination is his strongest ability and that this skill excels him above the competition.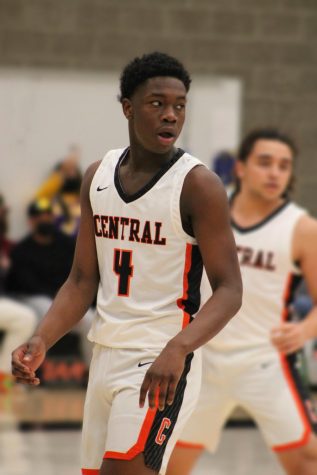 "He's one of the last ones to leave the court and he always puts in the extra work," said Stringer. "With this work ethic, he's probably one of the most athletic people I know."
According to Stringer, Johnson has positively impacted the basketball team by helping them realize their fullest potential, and by providing them confidence. Johnson's leadership to encourage his teammates makes him one of the most important assets to the team.
"The competitiveness level of the team with Jojo on it has skyrocketed because he makes sure that everyone is on the same page with the plays, and obviously like any other competitive person, he wants to win games," said Stringer. "And by winning games, you need to make sure that your team are all on the same page and that's what Jojo makes sure the team has." 
From the perspective of Stringer, Johnson has a large impact on the underclassmen in the CK basketball program. The underclassmen look up to and rely on Johnson as a leader, hoping to follow in his footsteps to become one of the greatest players.  
"Even though life gets hard it'll always get better," says Johnson. "The way you perceive every situation you're in dictates the emotions you go through."