How Two Bakeries are Preparing for the Holiday Season
A look into how Sluys Poulsbo Bakery and Monica's Bakery prep for the holidays and run their businesses
For the holidays many people visit bakeries to buy sweet treats. Sluys and Monica's are two local bakeries that many locals visit during the winter season.
In the heart of Poulsbo, Washington, there lies a quaint and cozy bakery nestled between shops. Sluys Poulsbo Bakery has been one of the staples of downtown Poulsbo for almost 70 years. 
They sell a variety of items, ranging from cookies to cakes.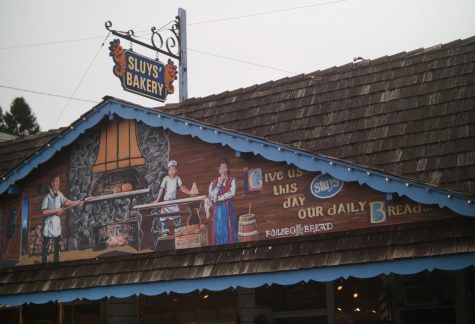 In Old Town Silverdale, Monica's bakery makes a variety of baked goods and food for the winter holiday season.
The shop keeps typical items such as chocolate chip cookies, almond croissants, cupcakes, wraps and other year-round items available during the winter season alongside holiday specials, leaving a large variety of goods for customers.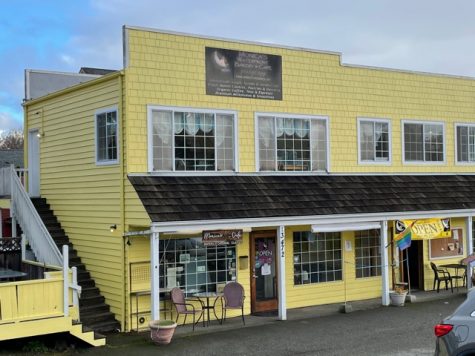 The best selling items of Sluys, according to Stephanie Sluys, co-owner and administrator of the bakery, are the "Doughboys, either the glazed or the maple doughboys," and "apple fritters and [our] maple bars and viking cups". 
This correlates perfectly with the favorites of Alexandra Taylor, a frequent customer of Sluys. 
"The apple fritters for sure. I like the donuts and cookies too," she states as her personal favorites.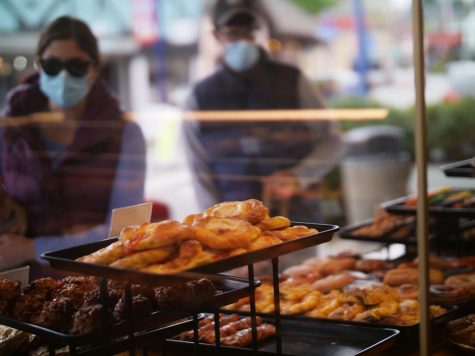 In contrast, one major sweet that Monica's makes are their holiday cookies, which is the item that tends to sell the best.
"The cookies are really fun," Amanda Carmen, one of Monica's bakers, said. Cookies, along with the various flavors of cupcakes, tend to be some of the favorite sweets the staff likes to bake.
In addition to making sweets like solidified cocoa and holiday cookies, Monica's makes more traditional holiday sweets, as well. 
"We actually make fruit cake which is really fun," Carmen said. The shop also makes fudge, caramel, peppermint bark, morning glory muffins and many other types of sweets.
Sluys also has an array of exclusive items that are only available during the holidays, including their "Cherry Butter cookie, just for the holidays, and our Butter Cutter Chocolate Chip trees and stars," as described by Sluys.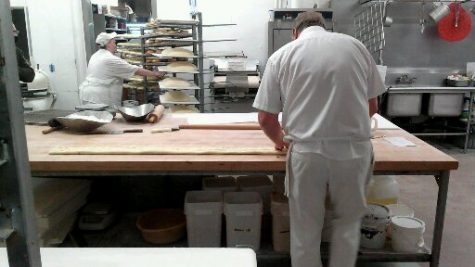 Additionally, they are famous for their renowned Poulsbo Bread, which is extremely sought after. "Poulsbo Bread is the forerunner to all the multigrain breads that we use today. So it was kind of ahead of its time. It has seven different grains in it and we're the only ones that make it. Also, we don't make it from a mix we make it straight from scratch …. We still get people saying 'we can't find it in the store' and 'where can we get this,'" said Sluys.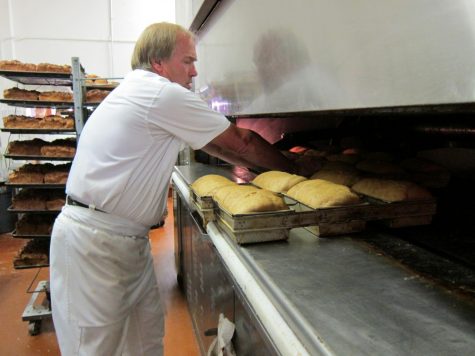 In comparison, one of the types of cookies that Monica's makes throughout the year are shortbread cookies. During the holidays, the cookies are shaped and decorated to match the theme of the season.
"In the three weeks before the Christmas season, we usually do about one thousand cookies," Monica Downen, owner of Monica's, stated. 
There is also another type of cookie that Monica's makes specifically for the winter holiday season.
"Our Santa cookies, they're called Santa's Favorites," Amber Stone, one of the cashiers, said. The cookies are based off of chocolate chip cookies, but have white chocolate and peppermint instead.
One thing that Monica's plans to do this year is to allow customers to pre-order kits. There are currently two types available. One is a decorate-your-own-cookie kit, using a gingerbread or shortbread cookie. The other is an already-prepared holiday treats kit.
Monica's is making more remotely available items this season, as there is not going to be as many large gatherings due to the pandemic; the shop wants to keep allowing customers to enjoy the treats made at Monica's.
Similarly, the popular Sluys "still maintains a warm and welcoming atmosphere ," as described by Taylor.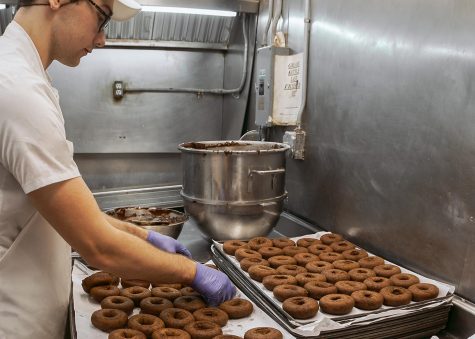 "It's really good, even though there's usually always a line, I never wait longer than 10 minutes," Taylor attributed, when describing the customer service. 
While Sluys and Monica's have different staple and holiday foods, both bakeries work hard during the holidays selling and making treats for the community to enjoy.