The Story Of Daunte Wright's Death At The Hands Of Police
Daunte Wright's death came during the trial of Derek Chauvin, who murdered George Floyd last May.
On Sunday, April 11, now-former Officer Kim Porter, a white woman, shot and killed Daunte Wright, a Black man, during a routine traffic stop in Brooklyn Center, Minnesota. Potter had been on the Brooklyn Center Police Department's force for 26 years.
According to officers also at the scene, Potter had pulled over Wright after she had seen air fresheners hanging from his rear view mirror and attempted to arrest him after learning he had a gross misdemeanor weapons charge and had missed a court appearance. When he resisted, she pulled out her gun and shot him in the chest, yelling "taser!" which was followed by "…I shot him!" moments later.
Wright called his mother in his final moments as he was being pulled over. The phone was either dropped or Wright had hung up – when she called him back, an officer at the scene answered the call and informed her of her son's death.
Potter was placed on administrative leave and resigned soon after the killing, stating that the use of the gun was accidental and she mistook it for her taser. She was arrested on Wednesday, April 14, and taken into custody after being charged with second-degree manslaughter in her initial court appearance. Minnesota files secondary manslaughter as a "culpable" offense. Potter's preliminary hearing, a hearing that determines if there is enough evidence for the defendant to stand trial, will take place on May 17.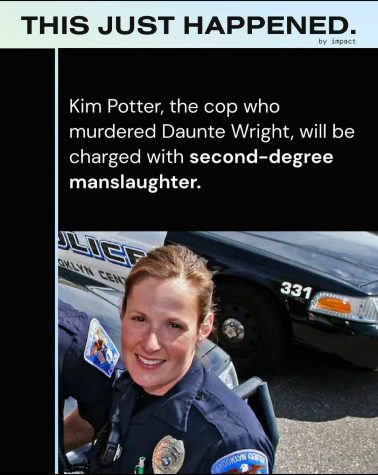 Brooklyn Center Police Chief Tim Gannon also resigned shortly after his comments made during a press conference defending Potter's statement: "It is my belief that the officer had the intention to deploy their Taser, but instead shot Mr. Wright with a single bullet…This appears to me, from what I viewed and the officer's reaction in distress immediately after, that this was an accidental discharge that resulted in the tragic death of Mr. Wright."
Protests following Wright's killing demanded justice and continued for nights after his death. In fear of the protests turning violent, police fired projectiles into the crowds and regions surrounding Brooklyn Center imposed curfews in efforts to reduce violence.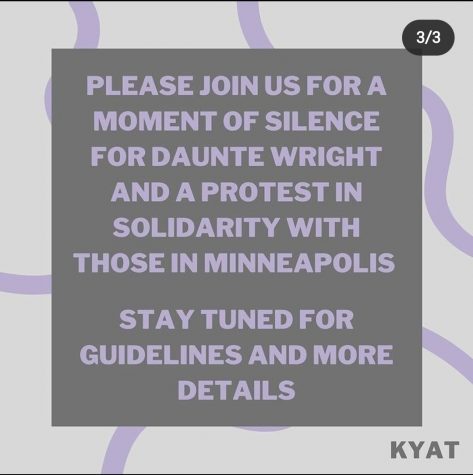 The killing came in the midst of the trial of ex-officer Derek Chauvin who was later convicted of murdering George Floyd last May. Similarly, a mother who lost her son, Oscar Grant, to police brutality drew connections between Wright and Grant, including that they were both "loving" fathers to their young children.