My Grandparents Are Santa and Mrs. Claus
Chet Johnson first put on his holiday suit in 2015, when a local school invited him to attend as Santa Claus. The jolly character stopped by to greet the children in every classroom from Pre-K all the way to the Seventh Grade. Nearing the end of his visit, the kids gathered around Santa and sang Christmas Carols. "It melted my heart, and I fell in love with these kids", Mr. Claus states. It wasn't long until Theresa Johnson joined in the action and developed her role as Mrs. Claus in 2016.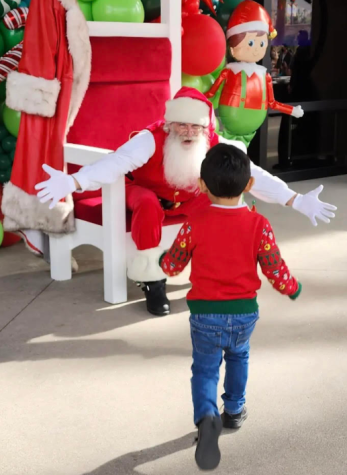 If you happen to be strolling about in the Palm Springs Summertime, it's a low chance that you would spot jolly ol' Saint Nick; however, it's a higher chance once you learn that Chet Johnson is Santa Claus all year round. He loves embracing the Christmas spirit no matter what season it is, and he states that he would never shave his iconic beard.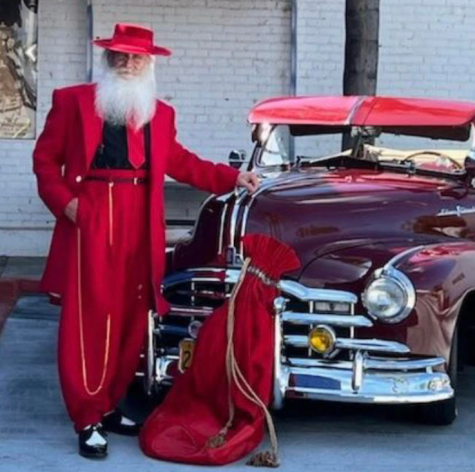 Their mission statement is to "broaden imagination, spirit, and giving". Theresa said. "We have 25 grandchildren, and it is impossible to see them every Christmas Season; because of this, we like to give back to the community and spread joy".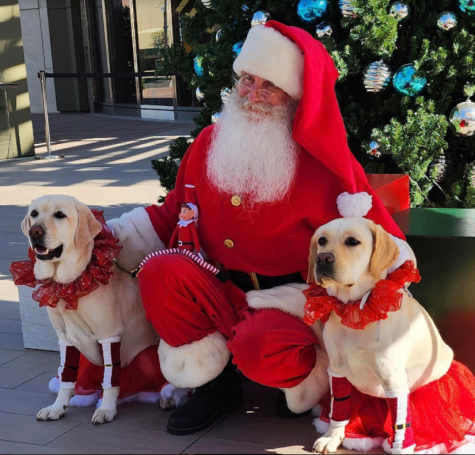 The Johnsons attend many events and support local fundraisers every year, and it all comes from the goodness and spirit of their hearts.
The Claus's do not let anything get in the way either. During the COVID-19 Pandemic, they had the upstanding idea of doing Zoom meet & greets worldwide from a workshop setup in their garage. "As we talked with children, we started from the coast of Africa. From the Sunrise to Sunset, we moved across the world back to the United States every day". During the pandemic, they shared their magic with over 900 children around the Earth. Their slogan is "Christmas must endure".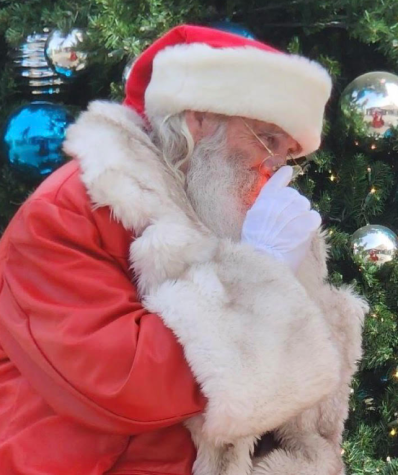 Their attire has evolved from when they first started. "He now wears a suit that is made from a douse of Hollywood, and many of Santa Claus's suits were on movie sets and on other Santa's". Theresa also creates many of the hats and suits they both show off. Commonly, you will see Santa in a leather suit which she has also crafted.
Mrs. Johnson said that she did not want to look like the typical Mrs. Claus who just bakes cookies, and that she always goes for "elegancy and sophistication". They prefer spreading the holiday happiness with fabulous style.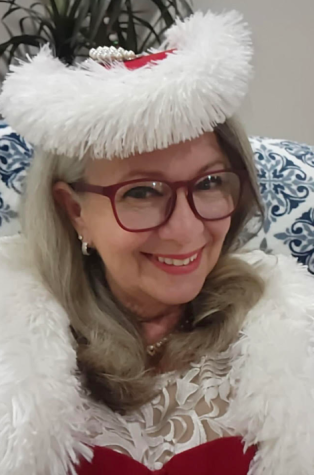 "It's true what they say. It's not about the gifts but the gift of giving," said Theresa Johnson. "The joy when children run up to you and believe. The smiles of adults who remember what it was like as a child and appreciate what you are doing for the community. Christmas must endure, and with us it will"
If you would like to support the two, you may follow them at @santachetjohnson on Instagram.