The Issues With Military Housing
Military housing has many issues, some bad and others worse.
Kitsap County has been home to one of the largest navy bases in the US since 1942. The history started when Bangor became a site for shipping ammunition to the Pacific Theater of WWII.
Over time the Naval Base began to grow in both population and size, still working in service after WWII. The base continued as an ammunition shipping site, being used in both the Vietnam and Korean War.
In 2004 Bangor Submarine Base merged with Naval Station Bremerton to become what is known today as Naval Base Kitsap (NBK).
With the unprecedented growth of NBK and the surrounding Seattle metropolitan area, the population of NBK has increased since its formation, the current total population being around 96,000 people.
Many of these people live in military housing, with Naval Base Kitsap (Bangor) having over 1000 units alone.
Within military housing as a whole a multitude of issues that are not only inconvenient, but potentially dangerous have been encountered.
Many residents have been exposed to extremely toxic materials such as black mold, jet fuel contaminated water, lead based paints, and much more – one of the most well known examples of this being the Pearl Harbor water crisis.
In late November 2021, a high amount of jet fuel was found to have contaminated the water supply on Joint Base Pearl Harbor-Hickman in Honolulu, Hawaii. So much so, that residents of Pearl Harbor began to fall seriously ill from the effects of unknowingly drinking jet fuel.
The contamination was caused by a leak in an area that houses tanks of jet fuel. The incident which stemmed from a leak at the nearly century old Red Hill Bulk Fuel Storage Facility was ignored by the military, so much so, the military didn't decide to close the facility until April of the next year.
Some top military officials within Pearl Harbor told residents that the water was still safe to drink, despite the large amount of evidence proving otherwise. 
Kate Needham and Sarah Lenox work for the non-profit organization Armed Forces Housing Advocates (AFHA). This organization's main goal is to advocate for military families and make it so they don't have to worry about privatized military housing being unsafe to live in.
AFHA advocates have gone to Washington DC multiple times to advocate for military families and change the law to hold private military housing companies accountable.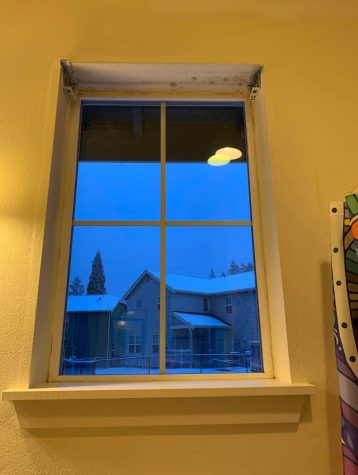 "What we do as advocates with AFHA is help families that live in military housing understand their rights," Needham said. "So sometimes that means explaining to them what the law is, sometimes that's explaining to them how to ask for things that they need in their home like a mold inspection or a reasonable accommodation for a family member with a disability."
As advocates both Needham and Lenox have witnessed a multitude of problems within military housing.
"An overwhelming number of our cases, around 80%, were environmental hazards such as mold, asbestos, or lead based paint exposures," Lenox explained.
Environmental hazards have for a long time been a significant problem within military housing, especially when it comes to lead based paints, as many of the houses were built around the time of WWII.
Lenox continued, "The absolute worst issue that I've seen thus far were mold ridden homes so bad that it affected the family members and their children's health. The case that I'm thinking of, I believe, was last year, their youngest child of the family was so sick with respiratory issues caused by the mold that they had to have surgery on their sinuses."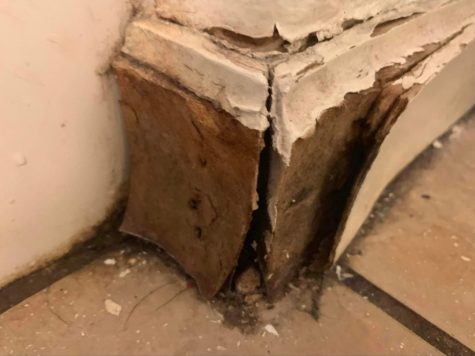 Needham added, "Personally, I have a serious issue with children who fall out of windows. I think the death and injury from a window fall is so easily preventable if they would just install the window safety guards but they won't do it."
With all of these blatant issues within military housing, it makes one wonder. How is it possible that these companies get away with this? 
Needham explains, "The crux of the issue is that the privatized military housing companies have most of the power in the contracts that they hold with the Department of Defense (DOD). The DOD has 50 year contracts with these companies and they're the smaller shareholder of these contracts. In order for really any change to happen they would have to renegotiate these contracts, and that's just not going to happen based on all of the feedback we've gotten at the congressional and DOD levels."
Overall, military housing's degrading quality is a large issue not just within Naval Base Kitsap, but at all installations across the entire nation.