Booster Parents
The Support Behind the Band/Orchestra Program
Hang on for a minute...we're trying to find some more stories you might like.
In Central Kitsap High School, many hard-working booster parents work behind the scenes to help organize and run the school's various clubs and activities. Many students know that booster parents help with organizing fundraisers for their program, but little else is clear about what the booster club really does. They do quite a bit and they do what they do for their own reasons.
There are many ways to describe what a booster parent is and what they're supposed to do, because being a booster parent is multi dimensional. Elizabeth Shoemaker explains that "the role of a booster parent is multi-dimensional, depending on how involved you become. In general booster parents are involved because we love our kids and the kids in the school." She then explains that boosters "want to give them [the students] the best opportunities available, and usually that involves money and resources that most students and teachers may not have readily available to them. So as boosters we can help facilitate the needs as they arise, both financially and physically." As Shoemaker describes, what a booster parent does is open ended.
In the band and orchestra program, Lynn Beeman explains that "as a booster parent I have: chaperoned band trips; volunteered at concessions at football and basketball games; organized events like our end of the year picnic, awards ceremony and fundraisers; volunteered at the craft fair and Solo & Ensemble competition; and helped get the uniforms ready for football & parades." Beeman also adds that she attends "CKHS Booster meetings on behalf of Band & Orchestra." Due to what the boosters do, programs such as the band and orchestra program, improves immensely along with the booster parents' students.
While helping out the band and orchestra director, Shoemaker says that "being a booster parent has improved my life by giving me a project of helping Mr. Woods get the uniforms and the booster room set to transition to the new building." She even explains that "it has also helped me get to know a lot of students at the high school that I wouldn't have ever known. It also helped Zack his freshman year to earn his band letter, because he added a lot of volunteer hours for Mr. Woods by helping me with the uniforms." As the years at progress at CKHS, programs such as these will be able to grow and improve because of the parents that volunteer.

About the Contributor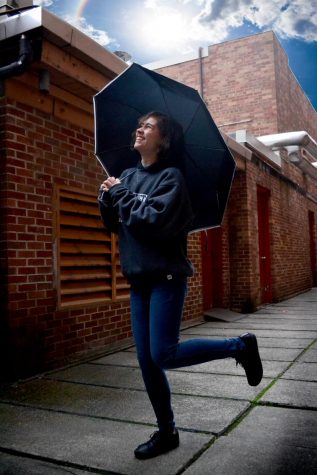 Jazmine Clewis, Contributor
Jazmine Clewis is a senior here at Central Kitsap High School and is one of our staff in the production class in journalism. Miss Clewis decided to take...