Nicotine Situation At CK High
How Nicotine Is A Huge Problem For The Youth Population Today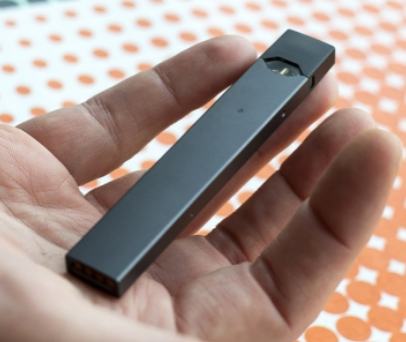 Hang on for a minute...we're trying to find some more stories you might like.
The nicotine usage situation at Central Kitsap High School is becoming a big problem for our students with the new invention of e-cigs and juuls. The nicotine industry just keeps expanding and has a negative effect for the youth who are getting there hands on it. In recent findings from the FDA Center for Tobacco Products, this past year alone vaping among high schoolers has increased by 78%. That's 1.5 million more students in 2018 vs 2017 who have used e-cigs.
So what is CK doing about it? Mark Keel, the Dean of Students here at CK, believes if the school educated our students more about the long term and harmful effects of nicotine, it can decrease the number of users. A hundred and fifteen students were asked if they use nicotine, 66% of them said yes and 33% of them said no. "Its satisfying and it relieves my stress," said an anonymous user.
About three students a month are getting caught using a juul or e-cig on school campus. How are students being disciplined? A two day in school suspension is given as well as a parent phone call. Successfully the number of users here at CK has decreased compared to last year. According to Mr. Keel, it's the same students who are continuously getting caught. "Students aren't learning their lesson because its too addictive," he added.
Many teens have misperceptions that lead them to believe that vaping is harmless. Teens are often influenced with false information that nicotine isn't bad for them or its just water vapor. But what they don't know, nicotine exposure during teenage years can disrupt normal brain development.  According to Truth Initiative, one juul pod contains 20 cigarettes worth of nicotine. The amount of nicotine in one juul cartridge is roughly equal to the amount of nicotine in a pack of cigarettes, or about 200 puffs. This is the information that many teenagers aren't aware of.
The FDA Center for Tobacco Products, are putting in efforts to control youth e-cigarette use. Recently they joined forces with Scholastic to provide teachers and school administrators with the resources they need to educate their students about the destruction of nicotine. For Example, CK has distributed informational posters throughout the school about the harmful effects of nicotine. Hopefully this can make a change not only at CK but around the world.