Are the Web Filters at CKHS Too Restrictive?
Many students find the blocking algorithm aggravating, especially when the block gets in the way of completing an assignment.
With the introduction of Chromebooks comes the introduction of online assignments. With the introduction of online assignments comes the introduction of online research. Many students of Central Kitsap High School Internet (CKHS) use their Chromebooks on a daily basis for projects, homework, and educational videos. The district's website filters get in the way of that.

Website filters are required by federal law, the Children's Internet Protection Act (CIPA) requires public schools and libraries to implement filters that protect children and students from pornography and other inappropriate material. "Central Kitsap School District uses internet filtering technology to meet the mandates of the Children's Internet Protection Act (CIPA) of 2000," writes Bryan Deborah, Director of Information Services and Technology. "CKSD internet filter limits access to sites in order to comply with CIPA, that show little to no instructional value, or uses significant amounts of the bandwidth of CKSD connection to the internet," Deborah continues.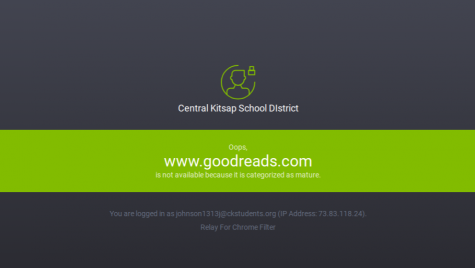 Many students find this aggravating, especially when the block gets in the way of completing an assignment. "I think that the district is too strict when it comes to blocking websites and also pictures. When I do research, most of the time I can't get good sources because the websites are blocked. Also, most of the apps on the Chromebook cannot be downloaded making it hard to edit videos for projects," says Aaron Espinosa, Sophomore at CKHS. "I agree," says Hanna Inoue, Sophomore at CKHS. "The district is too strict on blocking websites. Some of the materials that I use for the class come from already downloaded sources, but the majority of the sources that I want to use come from external sources that are blocked."
This brings up many questions concerning what exactly can and cannot be censored on the Chromebooks and why. "The main reason [for blocked websites] is just the responsibility of keeping students safe from inappropriate content. It is a legal requirement as well, the district is required to. Not all districts take that responsibility to filter to the same degree that ours does," Mr. Trunkey, a CKHS Librarian and Tech Support comments. CKHS' main goal is to prevent their students from viewing things that may be considered illegal or inappropriate for school and at home while using the Chromebooks.
This leads to discussions about how exactly these websites are found, "Our district uses a company called LightSpeed, it has both hardware and software components that do the filtering. It got a lot more complicated when the Chromebooks were introduced to students. We have to know that every electronic device that is passed out to students is being used appropriately at school and at home," Trunkey continues. It's not only bots that are monitoring the websites students access though, "We have a couple of people that receive those requests and review the source and make the decision. It's not quick."

While many students of CKHS may find the blocking aggravating, it's there for a reason. Of course, it will not be perfect, "It's a difficult thing to get right for school. You want to block things like pornography and abusive websites. But the technology that they use to do the filtering is not a bunch of humans, it's mainly done robotically. A whole category of things will get blocked that may be unnecessary. If we had more money to throw at the problem, we could get better products. We have to block all students K-12 the same way because of the products we use," Trunkey mentions.
"If a student has an instructional need for a website that is currently filtered, please provide an explanation to your building Librarian or Administrator. The building Librarian or Administrator will submit a request that access is granted for instructional purposes," Bryan Deborah continues.
About the Contributor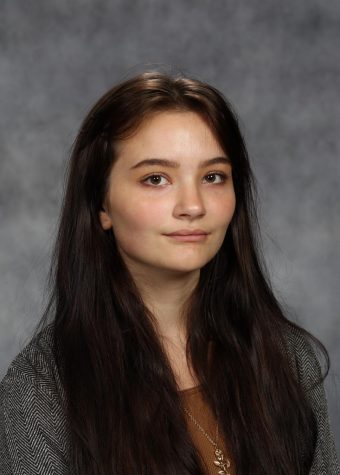 Jayden Johnson, Contributor
Jayden Johnson, a sophomore at Central Kitsap High School, was interested in the idea of taking Journalism and wanted to major in it after high school....