Yankee Doodle Breach Of Privacy
Schools are required to give student's information to the US military, but in CK people remain unaware of their rights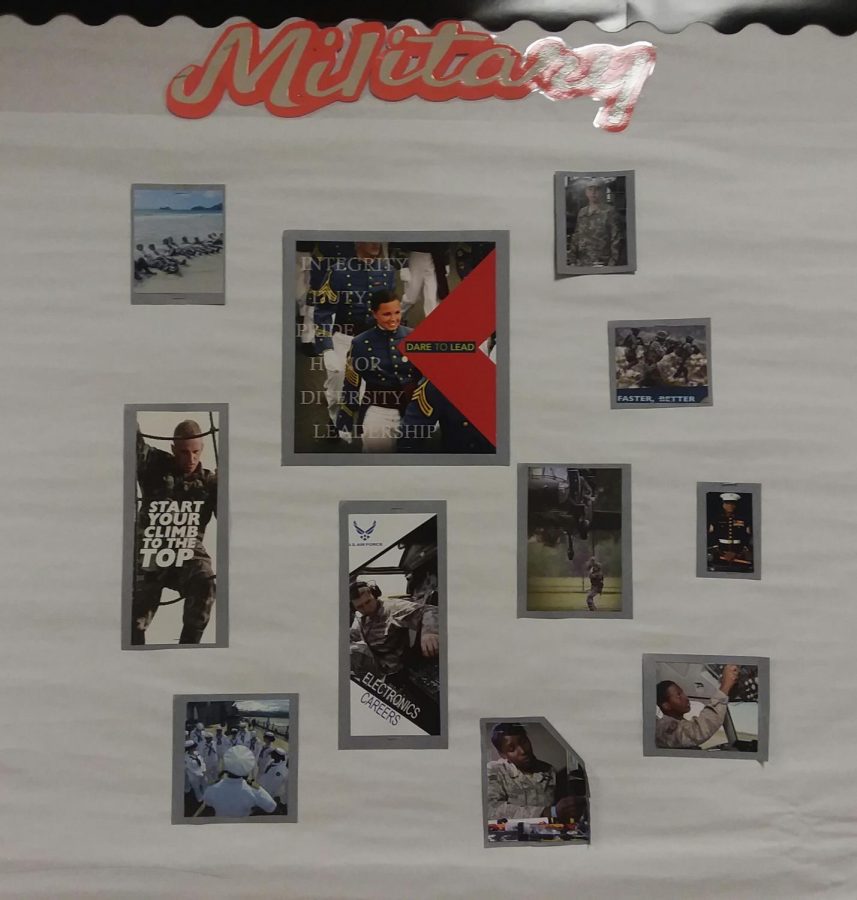 Every school across the country who receives a specific form of federal funding is legally required to give students information to military recruiters at their request. CK is no exception, but the system of notification leaves many students in the dark. Recent scandals have made it vital for schools to change this and alert students. 
According to No Child Left Behind, an act passed in 2001, military recruiters must be given equal access to students as other post-secondary institutions like universities or trade schools. The point was reiterated in the 2015 act, Every Student Succeeds. Any school who receives money from the Elementary and Secondary Education Act, which was passed in 1965 to combat poverty, must give this information to recruiters upon request. 
Following the federal outline, the school releases the following junior and senior information according to Jeremy Monroe, Executive Director of Secondary Teaching and Learning, and is corroborated by Gail Danner, one of CK's Principals:
Name

Address

Phone numbers (if listed)
Federal law asks for these because it is not deemed harmful or a breach of privacy if they are disclosed. Parent's numbers are also included in this, as a roundabout way to contact students. If more is requested, recruiters can also access academic records, athletic information like height and weight, or even media in which the student appears.
In Section 3 of State Senate Bill 6681, Washington law clearly outlines the legal timeline for schools when it comes to the release of information. Within 15 days of the first day of school, parents are to be notified of their legal right to opt out. At CK, this is done through enrollment paperwork and a fall newsletter emailed to parents. 
The school then has to wait 30 days to see if the parents will choose to opt out. Only after 45 days from the release of the opt out information can the district release student information. There is also a notice on the district website, though this is buried in the menu. District policy on the matter can be found here and here, which on the website is also buried in the menus. 
Despite these notification systems, many students, even those over 18, are not aware of the release of information, let alone how to opt out. During a lunchtime poll, 144 students were asked two questions:
Are you aware the school gives your information to military recruiters? Do you know how to opt out?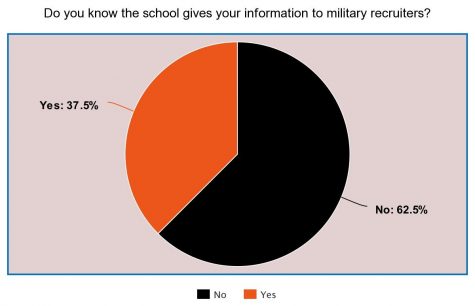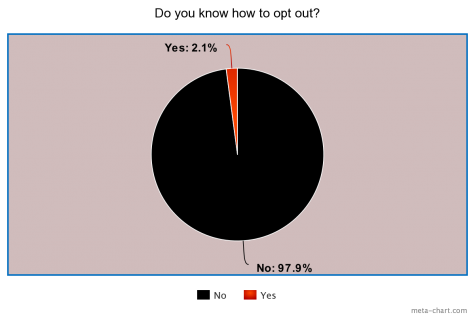 Victoria Steffee
141/144 students do not know how to opt out, leaving only 3/144 who do
62.5% of students don't know about the release of information, while 97.9% don't know how to opt out.
Even teachers have an astounding lack of knowledge on the subject. Tyler Hunt, the military liaison for CK, has limited knowledge on the subject. When the original laws passed, he only read it over once.  He doesn't know how much personal information is shared, nor how to opt out. In fact, the only thing he could say for certain was that the school does not notify students. 
"I stay out of that loop," Hunt said.
According to the district offices, however, there is a simple form for people to fill out. Form 8 allows parents and students to choose whether or not to release information, or which groups would be allowed to receive it. It is too late for this years juniors and seniors, since it would take directly contacting the recruiters to ask for them to remove their information from their database, according to the ACLU of Washington. For the lower class-men though, it is never too early to inform them of their legal rights. 
CK follows the law to the letter, but it hardly strays beyond. It is up to students and their families to make sure they have true control over their private information.
About the Contributor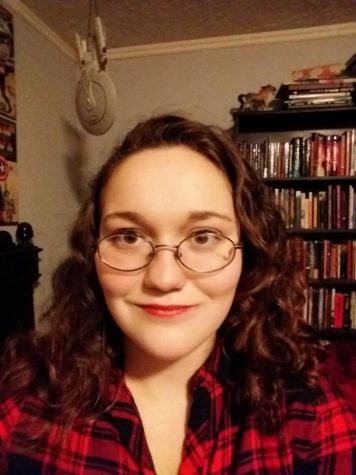 Victoria Steffee, Editor
Victoria Steffee originally started taking the Journalism class to receive CTE credit when the class still counted for it. She grew to enjoy the class...