WHEN WE ALL FALL ASLEEP, WHERE DO WE GO?
Hang on for a minute...we're trying to find some more stories you might like.
Billie Eilish, a 17 year old singer and songwriter who just released her new album "WHEN WE ALL FALL ASLEEP, WHERE DO WE GO?", is breaking the music industry with her unique music style and her achievements at such a young age.
Born December 18, 2001 in Los Angeles California. Billie's fame skyrocketed after her 2016 single "Ocean Eyes." A year after she released her debut EP "Don't Smile At Me". With 14 songs on the album each one is brilliantly made and holds a deeper meaning. The first song fans got to hear from the album was "You should see me in a crown". During an Interview with PopBuzz Billie discusses how she wants her fans to listen to the album in order because at the end of the album sounds like a sentence with the song titles.
Billie's album moved more than 313,000 copies in the U.S in its first week, according to Nielsen Music. That was without a major radio hit-marking a departure from the typical path that leads to a breakthrough. But with all these achievements she's receiving there are still others who have something negative to say.
But despite the negative comments Billie is doing her thing and continuing to produce and perform her art. Check out her new album "When we all fall asleep where do we go" now available on all platforms.
About the Writer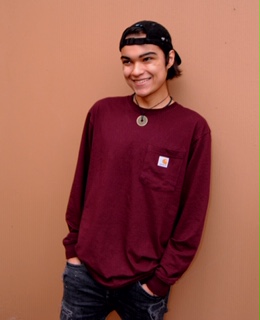 Ismael Duran, Contributor
Ismael Duran is a junior at Central Kitsap High School, he enjoys playing lacrosse for the school team and hanging out with friends. Duran didn't even...