Passing the Baton to Next Year's Athletes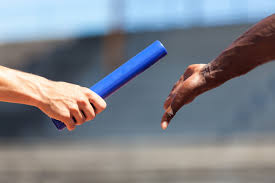 Hang on for a minute...we're trying to find some more stories you might like.
The track team has been working hard to make this season a great one. However, the track season is coming to an end soon, and it's going to need the same energy it had this year.
The track team is a fairly popular sport among Central Kitsap High School students; a majority of the students here have either joined the team or thought about joining the team. Track starts in the spring and ends around the beginning of May. This sport includes running at different distances, hurdles, sprints, pole vaults, high jumps, low jumps, you name it. It is the one sport in which there are a variety of different events to choose from.
"I do the 100 meter, long jump, and I just started 300-meter hurdles," Alana Cardano, a sophomore at CKHS states. "It's been a lot of fun, it's my first track season and everyone has been really nice and helpful."
"I participate in many events," Alex Mirador, Sophomore at CKHS comments, "110 high hurdles, 4×1, long jump, triple jump, and high jump."
From the students perspective, there seems to be a variety of choices to do. Each one represents a different strength in each student.
It's quite easy for a student to take part in the track team– just simply show up. The track team has a no-cut policy, meaning that anyone can join and you don't have to try out. However, students need to maintain good grades to stay on the team. This means no more than two F's or three D's on a students transcript.
Many students on the track team mention their struggle with balancing track and academics. "I have a hard time dealing with a lot of my work because I'm taking some advanced classes," Cardano states. When asked about the struggles of track itself, she responds, "regarding track, probably just cross training between the events and just trying to get better."
Mirador agrees. "Something that I struggle with in track is probably staying academically focused during the entire season," she said. "However, I do manage to pull through and finish the season with good grades."
Staying organized, managing your time, and avoiding procrastination are all helpful ways to balance students academics with their sports, whether it be  track or any other type of sports.
Any athlete planning to partake in sports at CKHS must have a current physical, emergency card, Clearance Form, Athletic code, and an insurance form specific to the sport that the students are planning to play. If a student has any questions on how to obtain these documents, they could talk to the ASB office.
Students on the track team will typically be practicing after school every day for 2 or more hours over the course of 3 months.
In order for the track team to be at their best, every student should be prepared to their best extent. Many of the athletes on the team have their own special way of preparing for meets and competitions.
"I usually listen to some music, play a game with my friends, and just talk to get the jitters out," Cardano comments.
"I practice my events specifically during the week before our meeting. And when I can, I take an ice bath to help my muscles recover from being sore so I can compete at 100% intensity," Mirador states.
Students on the track team have also stated that they will eat a good breakfast, stay hydrated, relax before and after the meet, wear sunscreen, and warm up before the meet. Livestrong recommends keeping the same regime for each meeting as it will be easier on the body.
Students on the track team have made a lot of memories throughout this season, positive and negative.
"I have a lot of positive memories from this season. Our athletes have been doing really well this year and one specific positive memory I have from this season is when we got a new personal record for the boys 4×1 at the Nike Season invitational when there were like 80 schools there. We ran a 43.66 and were super hyped after that race," Mirador comments.
"My most negative memory is when I ran the 300m hurdles for the first time and knocked down the last one. My most positive is staying late and hanging out with my friends at the jump pits," Cardano comments.
The students on the track team are very friendly. Students who plan to join the track team next year will not have to worry about making friends. On the Central Kitsap High School website, under the track team section, the track team coach writes: "We are together for 2+ hours per day, every day, for 3 months. We still have conflict, but we expect each member of our Track & Field Family to treat one another with respect and support at all times."
The track team is one big family: everyone is welcome, and everyone is respected and celebrated for their individual talents on the track team.
The only way to really know what a student will need to know about the track team is to ask track kids themselves.
"CK students should know that the track team is very competitive and puts in a lot of hard work. However, we like having fun and joking around a lot. The team is like a great big family, where we want everyone to succeed," Mirador states.
"The track team is really welcoming. There's an event for everyone; track gives athletes a lot of options like throwing, jumping, and running. Everyone gets included and with the next year, we even have pole vaulting," Cardano states.
If the track team sounds like something a student would want to do, all they will have to do is show up to the first meet, maintain their grades, maintain a positive attitude and a friendly relationship with the other students on the track team.
The current track team students are passing the baton to next year's students; they expect hard-working students to maintain their high level of intensity and dedication. If a student fits this quota, it is highly recommended that they join the track team next year.

About the Writer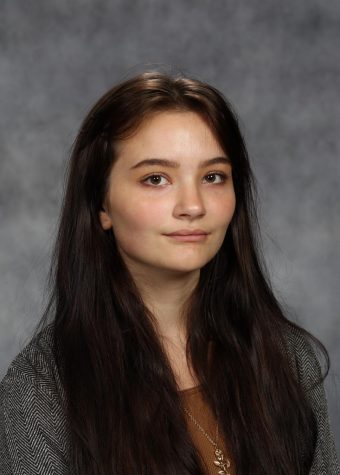 Jayden Johnson, Contributor
Jayden Johnson, a sophomore at Central Kitsap High School, was interested in the idea of taking Journalism and wanted to major in it after high school....