How Students Feel About Graduating
Hang on for a minute...we're trying to find some more stories you might like.
People spend 12 years of their lives waking up almost every week day morning to the sound of an alarm clock telling them it's time to get ready for school. When kids first start school they might be excited to wake up, pick out their outfits, throw on their backpacks and race off to school; but after 12 years they more often than not give in to the temptations of senioritis.
Graduation for Central Kitsap students is approaching and the students are giving it their all to make sure that they get to walk on that stage and receive their diplomas. While for some high school may have been a breeze, others may say that it was the hardest four years of their life.
Carson Wiler, a senior at Central Kitsap, stated that he is happy to be leaving high school: "I have been here so long, I'm ready for college." Wiler also says that the thing he will be most happy to leave behind when graduating is the "six periods of pain." However, he stated that he will miss spending so much time with his friends when he goes off to college.
For Lauren Breckenridge, also a senior at Central Kitsap, she is extremely happy to graduate this June. "I really think I'll miss the teachers that have motivated me and kept me on track the past two years" stated Breckinridge. However, she says she will not miss waking up everyday and going through the same thing.
Every student that is graduating will have a different opinion on what high school was like and how they feel about graduating. But every student went through it. Two things that high school gave almost everyone are friends and memories that they will be able to cherish for the rest of their lives. Memories that they can feel proud of when they look back on their high school days in ten years or more.

About the Writer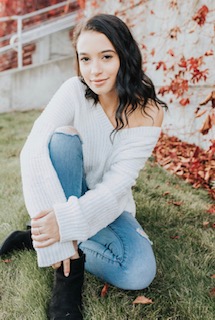 Ariana Shindell, Contributor
Ariana Shindell is in the class of 2019, outside of school Shindell likes to hangout with friends and family and watch TV, Netflix and HULU. Shindell is...