The Rise Of Vaping Among Youth Today
Will the number increase?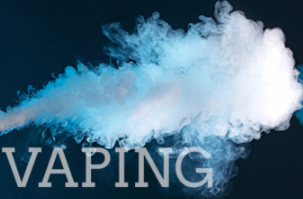 Hang on for a minute...we're trying to find some more stories you might like.
Vaping has become even more popular and has been so problematic in today´s society, due to lack of knowledge on whether vaping is harmless. The use of vaping has spread even more into the youth´s society all around the world, especially those in secondary schools.
Vaping is the act of inhaling then exhaling aerosol which often referred to as vapor. Aerosol is construct by e-cigarette or any similar device. Many of the particles that are in aerosol are known to contain fluctuating amounts of toxic chemical that have been linked to cancer, heart disease, and respiratory disease.
It can have up to 7,000 chemicals in one bottle that contains nicotine.The bottle of juice as it is known to be called, comes with a variety of flavors. Nicotine is sought to help people quit smoking, but it is also very addictive when used in vape products.
The performance of vaping can harm brain development and it is not the way to quit smoking secondhand smoking, because most products inside vapes are from second-hand manufactured items.
With the rise in teen nicotine addiction, people are quick to point fingers at the big named vaping companies like Juul, Blu, Vuse, etc,. These are some of the main companies who produce and distribute vapor products and sweet flavor juices that appeals to the younger generation.
Majority of kids have been going through more troubles in school and with that, the rise of teens vaping is still in growth in the past years. 9 out 10 people who vape, start at the age of 18, it is safe to say that the number of age will most likely to decrease, with the fact that e-cigarette and vaping use has increased by 80% among young high schoolers.
Most students and non-students are not learning much about the real factors behind vaping, which led them to do it anyway. With acceleration of information on vaping everyday, young teens tend to ignore the real facts about vaping and how it affect their health tremendously with long-term use.
The Central Kitsap High School's Intervention Specialist, Leah Gilland, discussed some of the things she has/had seen while she works with teens who vape. "I first noticed the rise in vaping almost immediately when I first started doing this work again. This year's referral of vaping was increased even on the news.¨
Gilland meets with teens and she does ¨a screening and decide if they need to go to a group and talk about the choices they've made.¨
A lot of the time when students in school are being confessed on why they vape and whether they should get help, they might think or say it is not a big deal and that they could quit if they want to.
As Ms. Gilland works with teens to get them some help, she has gotten several replies from her kids as to why they vape ¨For stress that's one reason, I also hear them say things like 'It's not a big deal' and that they don't do it everyday.¨   
One of the main reason teens tend to ignore the real facts about vaping is that of advertisement, which draws their attention into vaping anyway. Although not all informations are covered on vaping there are effective reasonings on why vaping is bad for the brain development.
Sarah Leshley is the school nurse here in Central Kitsap High School. She believes the reason why the escalation in teen vaping is on a rapid movement nowadays, is because most ¨teens think it's safer than smoking because of advertisement.¨
Overall most research on vaping has been going on for years and most have sought to prove some health factors that are behind vaping. Some of the research has proven that vaping with nicotine juice can damage the brain and give you popcorn lung which is a condition that give the lung small airways that makes you cough and feel short of breath. As Leshley says, ¨Anyone who vapes can get popcorn lung, [a] concentrated amount of nicotine can cause it to be more addictive.¨
There are quite a lot of teen vapers who think that  "it's healthier than smoking cigarettes," vaping can trigger your brain function and your in general. One of the biggest effect while vaping is, Epinephrine , and that vitalize the central nervous system and increase the amount of blood pressure, breathing and heart rate.
While they make all kinds of excuses, ¨I don´t think they've fully aware of the damage it causes their body, and if they are aware they push it aside as not important,¨ said Leshley.
Although there may be not enough for teens to know on vaping, researchers are still doing more loads of work and are discovering more and more data on vaping.
A whole lot of young adults who vape start vaping without knowing the actual facts on vaping. ¨Most of them do not have all the information on nicotine products as far as side effects. So they should think about that first before risking it.¨ said Carla Cady (RN).
One of the students that think that nicotine is not addictive, and that he himself could stop vaping whenever, is senior Josh Brandes. ¨I could quit if I wanted to,¨ said Brandes.
At the same time other teens think that it is bad for you, and also think that teens only ¨vape due to peer pressure, and popularity, because most of the time their friends vape and that it might help them feel relaxed,¨ said senior Catrina Patten-Price.
There may be young teens who think that they can quit vaping right away, but overall  vaping can, in fact affect everyone and it is very much addictive, no matter what age people start at. Moreover, vaping is effective to this younger generation because their bodies are not yet developed at such young age.
As time is going, it is not official that vaping will be extinguished from teens' state of mind, or whether the amount of teens vaping will decrease. But in every case, as more statistics come in from all different types of research, from all over the world, mainly in the U.S. vaping is and will always be harmful no matter what the outcome is.

About the Writers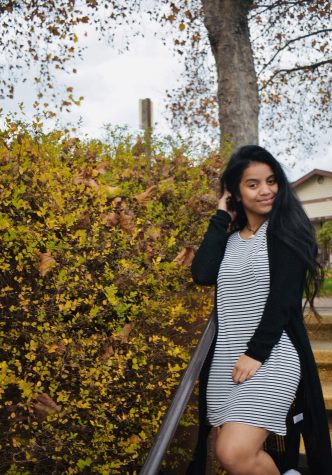 Maria Skilling, Contributor
Senior Maria Skilling is a member of CKHS' Journalism production class because the class helps with her writing and due to her being trilingual, the...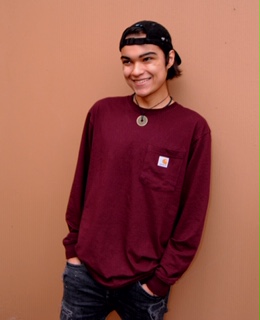 Ismael Duran, Contributor
Ismael Duran is a junior at Central Kitsap High School, he enjoys playing lacrosse for the school team and hanging out with friends. Duran didn't even...