One Of Our Clowns is Missing: Play Review
Central Kitsap High Schools first school play for the 2019-2020 school year was performed on Nov. 7-9th.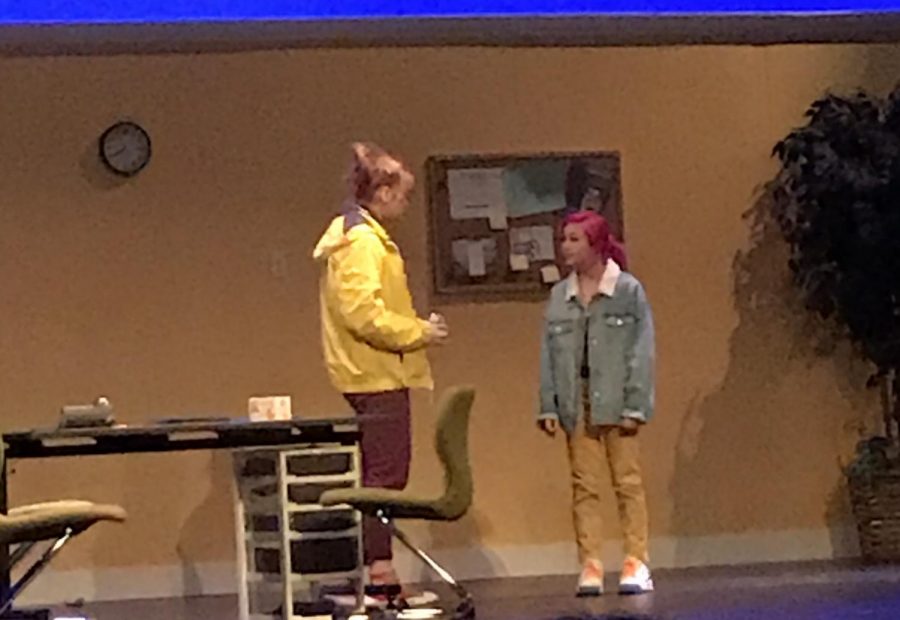 On November Seventh, Eight, and Ninth, the Central Kitsap High School Drama Club performed Robert Frankel's comedy/drama, "One of Our Clowns is Missing."
Zachariah Timm, the theater director at Central Kitsap High School, chose this play for the fall performance. Katavena Djordjevic, a Sophomore at CKHS who played the character Chips, said, "I think the play went really well. I'm proud of my friends. I'm lucky to have been in the first performance and the news face. It's cool being able to be in the first play ever performed in this building."
"I played Chips. I ate chips when nervous. Tweety repeated sentences when she was nervous. The common thing for all of us was to do strange things when nervous." said Djorjdevic. 
The play consists of 14 characters, each individual having a different personality. Every character was  unique in their own way and some characters were known for doing strange things when they were nervous.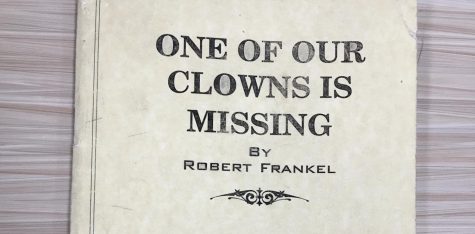 The  story was about a clumsy girl named Sandy who got a job at a travel agency, and is welcomed by the presence of Samuel Hahmeberger. Samuel introduces Sandy to four people who look up to her . They convince her to help them run away to an island called Sorbay. 
The owners of the agency tried to run to Madison Wisconsin with help from a man named Grimsley. Grimsley assists the two owners orchestrate a museum heist. The day the owners leave, police from the Jeffers Sanitarium look for Samuel and his crew. These "police officers" also happened to be sanitarium escapees. 
 Djordjevic and Sophomore, Dylan Casey, shared what it was like behind the scenes of the show. 
"There was a whole lot of messing around." Dylan said. He played Carlson, one of the owners of the travel agency.
"I played as the character Carlson. The characteristics was being a runaway robber and being very skittish. He was also childish, think Ned Flanders but evil."
After asking Djorjdevic questions about what it was like behind the scenes, the topic of Mr. Timm came up. She said, "He thought it was a good play for teenagers in high school to perform. That we could relate or recognize ourselves in," She also added,"…I love seeing the passion on my friends and the passion that they have for theater." 
There will be upcoming shows such in winter and spring. 
 The cast seems  to really enjoy CKHS' theater program.  Any and all students are welcome to audition.  For any details, try emailing Timm through the schools website.
About the Writer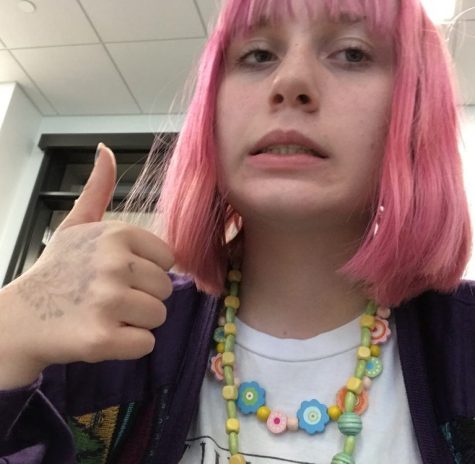 Jessica Cox, Reporter
Jessica Cox is a freshman at Central Kitsap High School. She was drawn to journalism because she was craving a new learning experience. Jessica usually...