Returning Chico Creek salmon
Understanding the factors that contribute to the most productive salmon stream in Kitsap County, Chico Creek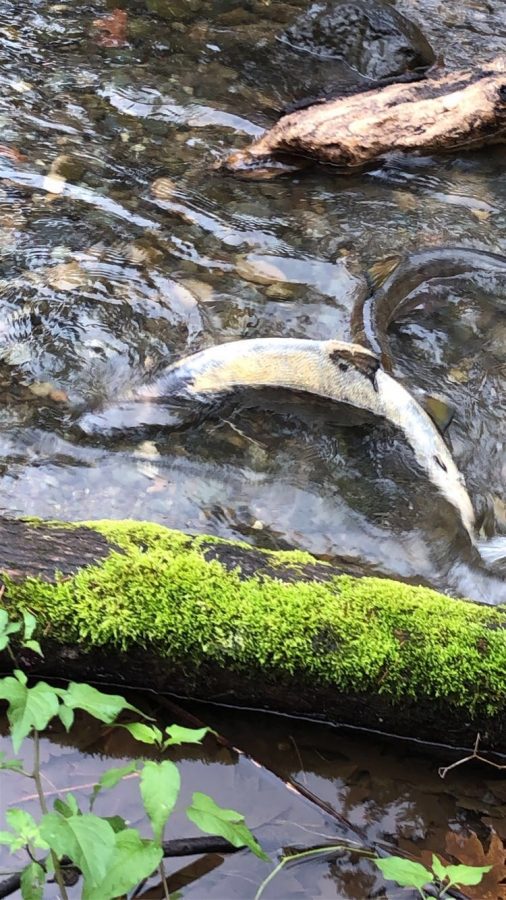 Every year during October and early November, seagoing salmon migrate from their feeding grounds to the rivers and streams of their birth. 
In Kitsap County, there are 34 rivers and streams that sustain returning salmon, yet Chico Creek has been the focus of recent bridge and water quality restoration. 
The opening of Chico Creek into the Puget Sound has prevented Salmon migration for more than 50 years since twin culverts underneath Highway 3 accelerate the excess stormwater downstream and makes upstream migration difficult for returning fish.
The recent bridge restoration of Highway 3 dates back to the removal of the Kitty Hawk culverts back in 2014, to the more recent restoration of the Golf Club Drive Culvert and Bridge. 
These projects represent precedent by both Kitsap County and the State of Washington to return native biodiversity and healthy salmon runs to the rivers. 
"
In Native American culture, returning Salmon symbolize renewal and continuing prosperity. Many tribes use salmon as defining clan symbols, and nearly all Northwestern tribes incorporate Salmon into their diet."
In a study by the Washington Department of Fish and Wildlife in 2006, commercial fishing in Washington state alone generated more than 16,374 jobs and $540 million. 
Saltwater fishing and shellfish licenses cost almost $60 per fishing adult, and Washington State made nearly $30 Million on all forms of saltwater licensing in 2019. 
Washington state is behind only Wisconsin and California in the amount of money generated by licensing, even making more money for the state than Alaska.
Given the large market potential for Salmon fishing both commercially and publicly, the WDFW has precedent to manage the salmon populations sustainably. 
Washington state currently has 87 federal salmon hatcheries, including 51 Native American hatcheries and 12 facilities specifically for harvesting steelhead. 
The large amount of money and resources needed to build and maintain these hatcheries would require that the state government spending be compensated by funds received from fishing fees and licensing.
Originally built to strike a balance between healthy fish populations and the power and crop irrigation generated by damming the rivers which prevented migration and spawning, salmon hatcheries became the familiar solution to preventing complete species loss.
Yet even with a larger number of salmon being released into the wild, the hatchery-raised fish are out-competing native salmon populations for food and spawning grounds. 
The process of acquiring hatchery fish requires the capture and forced spawning of several pairs of returning salmon, that are then incubated, raised, and released into various rivers across the state. 
However, the spawning salmon that are caught are native only to one specific river and have evolved a distinct genome even different than salmon of the same species. The mortality rate of hatchery fish means that more of those niche fish survive and are spread to rivers that have fish with different genetic makeups. 
When the genetically alien fish mate with salmon native to a particular river, the offspring of the two different fish weakens the genetic pool and make disease spreading common and deadly, as seen in the Klamath River salmon disaster of 2002.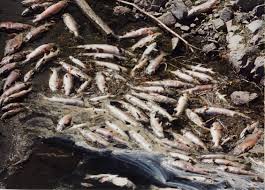 Tagging studies from the WDFW found that of all the salmon caught in the wild Pacific, nearly 75% are hatchery-raised. In the Columbia River, that percentage is nearly 90%. 
Since 1999, Washington State has invested over a billion dollars on hatchery programs, yet many researchers and biologists contend that hatchery fish are effectively weakening the native salmon and altering the marine ecosystem. 
Last year, a dead Orca calf was pushed for 17 days by her mother and was transported over 1,000 miles. Since recordkeeping of Orca populations began, the number of Orcas in Washington state had fallen from healthy numbers down to just 75 resident whales, and the dead calf was the first calf birth from any pod in over three years. 
Scientists from the National Oceanic and Atmospheric Administration credit the decline in Orca populations to their declining food source, King Salmon. Orcas and many other predators in the Puget Sound rely almost exclusively upon healthy salmon runs for the survival of the species. 
Since hatchery fish have integrated with the native populations, native King Salmon have been outcompeted at every turn and the result is less numerous runs of native King that are both smaller and more difficult to find. 
Noiser ocean traffic that interferes with echolocation combined with increased pollution has forced Orca pods to get creative and venture farther outside traditional feeding zones. 
The decline of Northwestern Orcas represents the struggle of the WDFW to balance marine health and profit for the state economy. Hatchery fish have become essential for supplying commercial fishing and marine life that inhabits Puget Sound.
As hatcheries continue to release millions of young salmon into the rivers and estuaries across the Northwest, the local waterways like Chico Creek will act as indicators for wilderness decline. 
Learn more:
Watch the free documentary "artifishal" on YouTube to learn more about the effects of salmon hatcheries on native fish populations
About the Contributor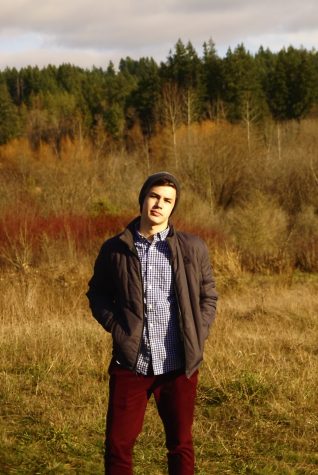 Noah Hlavaty, Editor-in-Chief
Senior, Noah Hlavaty, our production team's co-editor, puts journalism as a priority. He believes that honest journalism helps keep society civil and...