Music Review: Tell Ya Story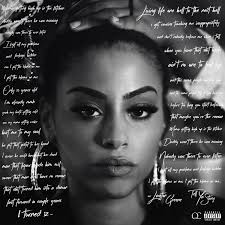 The EP "Tell Ya Story" by RnB/Soul artist Layton Greene is about exactly that. Telling a story. Here is what I found when listening to the somber music by the upcoming artist.
Before getting to the music, I think it's important that you have an idea of who was behind it. Layton Greene is a 21-year-old RnB artist who grew very popular in 2017 with her self recorded video singing "Roll in Peace" by Kodak Black, and later in 2019, she featured in the song  'Leave Em Alone" by Lil Baby. Her newest release has grown her into relative mainstream success.
Now, getting into the music. If you are into RnB music or just lyrics that tell a story/past experience then this is just for you. If not then I still suggest you listen just to experience the feelings obtained when listening to the struggles. The first song on the EP is called "Blame On Me". This track introduces a slower vibe, which is a trend in this EP. "Blame on me" is about drug addiction and violent behavior between her parents. 
Greene sings about how her father had an alcohol problem and was abusive towards her mother, causing her mom to turn to drugs. The track is very heavy in terms of her childhood. Throughout the EP, you can see that she takes past problems like this and uses them as guidance of what not to do. 
Tracks "Never Knew" and "I Love You" are all about falling in love and breaking up. These ones are your typical love songs. Still worth a listen but the message is redundant in terms of writing and the message to a man who did her wrong. Though very similar to each other the tracks flow together with the rest of the album in terms of her past is her motivation 
"Choices" is track 4. This one is sort of like the last two in terms of love but this one is dealing with more than one love interest. She deals with the decision of which man she would rather spend her time with. She juggles both good and bad, and notices the duality of each, finding it hard to come to a conclusion.
"I Choose" is a sequel to the song before. Greene sings about how there have been ups and downs, but in the end, she ended up with who she wanted even if he doesn't feel the same. Marina Eskander explains this very well in their article on the same subject, Layton Greene's 'Tell Ya Story' Shares Her Story of Heartbreak …
The last two tracks "Knives" and "Open Wounds" have relatively the same meaning. Layton Greene gets hurt once again. This has become a trend in this EP. She displays heartbreak, love, and tiredness. She was able to release her life to the world in song and give people more of a look at her real talent in songwriting.
The theme of the album is that sometimes you have to just live with the past and build on it in a positive way. Layton Greene is now joining mainstream success and I look forward to her releases in the future. Here is the link for the EP.
About the Writer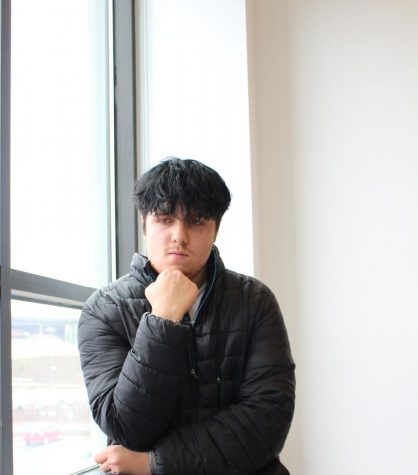 Adonis Bougetz, Reporter
Adonis Bougetz would like to attend the Police Academy after high school. He feels that being a journalist is like being a cop without a badge, which is...