Shakira & Jennifer Lopez Super Bowl Halftime Review
A review of the 2020 Super Bowl halftime performance mainly focused on Shakira and J-Lo's performance.
Every year, musical artists and football fans find common ground in the Super Bowl halftime show. A sometimes great display of some of the most popular artists of this time period, for example Katy Perry in 2012 and Beyonce in 2016. The important artists are chosen by their appearance and expectation of putting on an amazing show. These performances usually come out with many controversial opinions, some praising the artists and others finding disappointments in their performances. The most recent halftime performance was on February 2nd during the 2020 Super Bowl, which was a game between the San Francisco 49ers and the Kansas City Chiefs. The halftime show has received both good and bad reviews.
In an unpredictable perspective, Shakira, who is 43 years of age, and Jennifer Lopez who is 50, performed on national stage along with being on national TV. The two proved their multi talented skills. Shakira managed to dance, sing, play guitar, and play the drums, all in one act.
Emily Murphy, Sophomore at Central Kitsap High School, stated what she thought of the performance "It wasn't really surprising and it just focused on their bodies the entire time. The whole thing was basically about how hot they looked."
Although Lopez and Shakira shared a performance showing off their skills as beautiful singers, the two both commonly shared very over sexualized dance routines in front of millions of fans. But this wasn't the first occasion of sexualizing a halftime performance. During the 2019 Super Bowl halftime show, Maroon-5 played a great yet rather suggestive performance. Shirtless Adam Levine along with his shirtless dancers took over the stage on national television.
The over-sexualzation of their dance routine could give out a warped perspective of female bodies and which man and female who enjoy watching the Super Bowl could lead to lack of their enjoyment towards the yearly event. 
Viewers of the Super Bowl might see this as a stereotypical grab of males' attention and to increase male viewership for the NFL, or to see this as a display of how women's bodies are used as sex objects in the media. 
About the Writer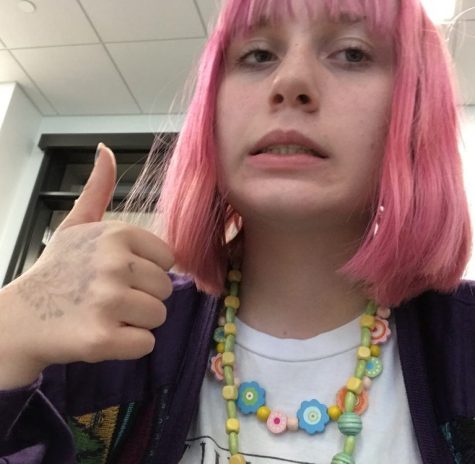 Jessica Cox, Reporter
Jessica Cox is a freshman at Central Kitsap High School. She was drawn to journalism because she was craving a new learning experience. Jessica usually...