The Thirst Project
"Thousands have lived without love, not one without water." -H. Auden
Among our student body, there is a group that is actively working towards the betterment of our planet. That group is the Enviro Club. Advised by Mr. Wilson, the Enviro Club works towards a healthier and cleaner school, by hosting drives and cleaning projects for the community. 
At a recent presentation prepared by Enviro Club student and senior Frankie Macugay, representatives of a group known as Thirst enlightened students on a crisis in need of more publicity. The Thirst Project is an initiative dedicated to bringing clean drinking water to countries and people who can't afford or need it.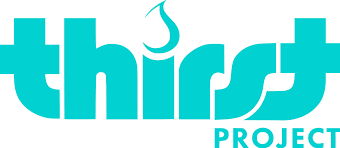 Thirst is a nonprofit organization that has raised over 10 million dollars towards ending the global water crisis. Thirst states that the water crisis has claimed more lives globally than all forms of violence. The video shown during the presentation highlights one teenager and her journey of raising money, and seeing the fruits of her labors. 
Kristen DeGuzman is a woman that was able to raise enough money to build a freshwater well in Swaziland. In the video, DeGuzman travels to Swaziland to see the culture of the country, and to oversee the construction of the well she helped fund. 
In Swaziland, communities must walk miles for water, and have to carry heavy jugs of water by hand. For most, this can take hours a day to complete . The water sources they harvest from are shared with livestock, and often contain feces and a plethora of diseases and parasites. Swaziland is also one of the most affected countries by HIV and AIDS, and most deaths in Swaziland are due to diseases from water, and not HIV itself. Cholera, Diarrheal, and Typhoid diseases are among the most common. 
Organizations like Thirst are essential to solving the worldwide water crisis. Thirst has been travelling from school to school, educating students on how they can help, and receiving donations for their amazing presentations. Thirst plans on inspiring others to join their project, and give everyone the right to clean water.