Fearless from Six to Eighteen
Review on the re-recording of Taylor Swift's Fearless, how it reflects the quintessential experience of growing up – released when starting Kindergarten, re-released graduating high school.
"It's your freshman year, and you're gonna be here for the next four years in this town," beckoned the words of American musician Taylor Swift in her song, "Fifteen". The words rang true for the first time in 2008 and most recently again in 2021 – a bittersweet acknowledgment for those of the graduating class of 2021.
Swift's second studio album, Fearless, was originally released in 2008 and has taken a permanent position in many now-deserted iPods and MP3s. 2008 was full of landmark moments: Barack Obama's first election, the Great Recession, and many of the class of 2021's first day of kindergarten.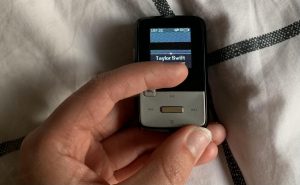 As Taylor Swift grew up and away from her former long-time contract with Big Machine Label Group into her new contract with Universal Music Group, Swift yearned to "reclaim control over her recordings, or at least the new 'Taylor's Version' of them".
In her movement in this direction, the re-recording of "Fearless" was born, completing a circle of life  coinciding with the beginning and end of current seniors' childhood and adolescence.
In her "Fearless" album, Swift takes anecdotes from growing up and maturing – whether it be your first love being celebrated in "Fearless," "Fifteen" and "Love Story," your first heartbreak being mended in "White Horse" and "Mr. Perfectly Fine," or your first time truly appreciating your loved ones in "The Best Day" – all celebrating and acknowledging the quintessential experience of adolescence.
Listening to the "Taylor's Version" brought back old memories of watching music videos with my older sister on the family computer, leaving me to reflect on how far off prom once was, how distant and old being fifteen was. But just like that, the moment is approaching, fleeting, or gone.
Swift captured my attention and gave me a vision of being a teenager when I was six years old. While our experiences did not always align, there is something so unique and raw about her music – returning to her old tracks feels something like talking to an old friend or rereading childhood diary entries.
Graduation is near, where we, as a senior class, will soon don our caps and gowns to make a final walk to the end of our adolescence and to a bright beginning.
Our youth is nowhere near fleeting yet, but once it ends, as all things must, I know just the artist that will be there to remind us of what we made it through.
Swift once again reminds us in "Fifteen", "I've found time can heal most anything and you just might find who you're supposed to be, I didn't know who I was supposed to be at fifteen."
About the Contributor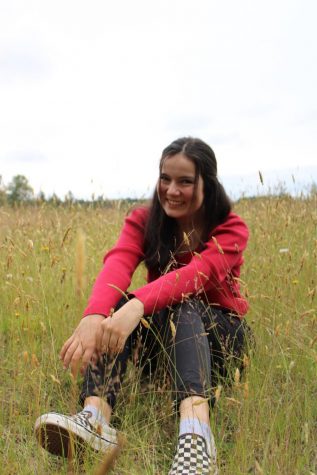 Jessica Gordon, Editor-in-Chief
Senior Jessica Gordon, has a passion for music, baking, and technology - as she aspires to be a computer programmer or own her café someday. Gordon plans...