Opinion: Washington State is Not Prepared for Its Future Climate
Washington state's climate is changing fast, too fast for the state's residents to prepare for it.
The climate of Western Washington has always been described as mild. This description wasn't a bad one as Kitsap's climate pattern mostly consisted of a mildly cold winter, a mildly hot summer, and a moderate amount of rain with usually little accumulation.
In the present though, this comparison has very quickly become increasingly inaccurate. This could be seen very well throughout the summer of 2022.
Kitsap got its summer heat relatively late following a slightly colder than average winter. Most thought that because of this the summer would be pretty mild, if not below average. This couldn't have been more wrong.
Starting in July, the temperature began to rise. The occasional high 80 – low 90 days coming and going throughout the month like normal didn't give off any major warning signs. This was until the end of July.
An extremely long stretch of heat brought six straight days of temperatures in the 90s throughout Western Washington. This type of weather was practically unheard of before 2020. 
This heatwave helped break the Western Washington 90 degree day record, totaling 13 in 2022. The summer hadn't ended yet though.
On September 10th, 2022 a Red Flag Warning was issued for much of Western Washington. This was due to the fact that it would be both very hot with temperatures rising to the low 90s and very windy with gusts reaching 45 MPH.
The occasional 90 degree day in September wasn't highly unusual, but the following fire that was created by these conditions was.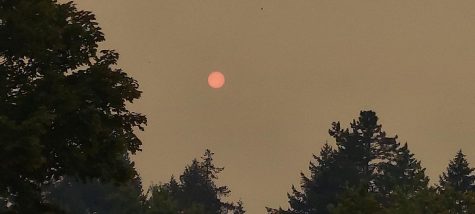 The Bolt Creek Fire near Skykomish ignited, sending thick plumes of smoke directly towards the Puget Sound – most notably on September 10th when the sky turned a yellowish-brown color due to the overhead smoke, eerily similar to the 2020 smoke siege almost exactly two years prior, and October 20th, when Seattle recorded the worst air quality in the world at the time at 250 AQI.
The summer ended on a hard note with a very hot mid October day bringing temperatures of 88 degrees to Seattle, making it the latest 80 degree day ever recorded in Western Washington history.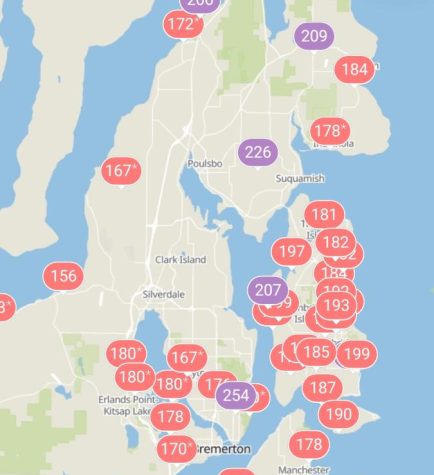 Even with all of this, the summer of 2021 going unmentioned completely dwarfs 2022 with the infamous late June heatwave where nearly every city in Washington State broke a heat record. This included the entire state of Washington when the city of Hanford hit 120 degrees.
All of this alone is awful but in reality it could be and eventually will be much worse if no action is taken.
According to NOAA the global average temperature is expected to rise around 1.8 degrees Celsius by 2050. This temperature rise, continuing off of the current one, will have drastic effects on the world's climate, including Washington State.
Effects we can see at this point after the temperature rise could be things like, longer extended summers, more severe dry droughts, extended wildfire and smoke seasons, and much more.
These kinds of effects would be nothing but bad news for the citizens of Washington State.
We saw in the 2020 smoke season that an estimated 3,000 people were killed in the aftermath of air quality levels in every part of the Western Pacific Coast being classified as "unhealthy," "very unhealthy," or "hazardous."
We saw in the 2021 heatwave that temperatures rose to as high as 108 degrees in Seattle that 112 people were killed by the excessive heat. Even worse, according to the New York Times, the deaths could've been over 450 in Washington alone.
What these extremely devastating and deadly natural disaster occurrences show is that Washington State and its citizens are simply not prepared for the worse ones set to come. 
When these newer heat related disasters hit this area, the deaths and devastation will likely get worse and worse unless citizens of Washington become more prepared, or more simply, these disasters are prevented in the first place through action in congress. Action that includes passing legislation that cuts carbon emissions and tries to end human caused global warming.