Central Kitsap High School's Swim Coaches
Get to know about Central Kitsaps head and assistant swim coach
The Central Kitsap High School swim team has been coached by Whitney Dodd and Madison Heaman for the past several years. Head coach Dodd has been coaching at CK since August of 2016 and assistant coach Heaman since 2019. Both Dodd and Heaman had wanted to pursue coaching for some time.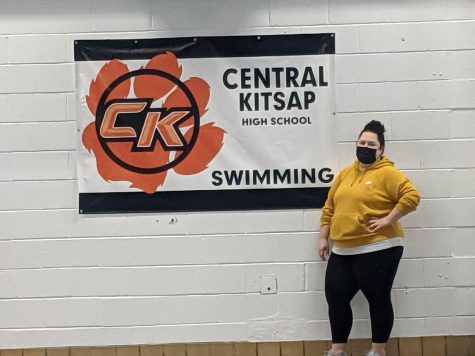 "I've done everything in aquatics, lifeguarding, swim lessons, water aerobics, teaching all those different things… but I have always enjoyed the pre-competitive kids," Dodd said. "And I wanted to coach because my highschool coach, Marilyn Grindrod, still coaches and I would always watch how no matter what life changes hit her, she continued to coach."
Similarly Heaman adds, " I did club coaching for a few years previous and really enjoyed it, and then just thinking about working with another group of high schoolers, and the high school swim season that I adored."
Both Dodd and Heaman had heard about the available coaching job in similar ways.
"One of the people I worked with… was a basketball coach here [at CK], and he said 'Hey you know CK needs a swim coach?'" Dodd said. 
Coach Heaman had heard about the position from Coach Dodd. 
"Whitney and I were working together at the pool at the time, and she mentioned that the position was going to be opening up," Heaman said. "And I was very excited, so I went for it."
Both Dodd and Heaman have said that the swimmers are some of their favorite parts of coaching. 
For Coach Dodd watching the team improve as a whole is her favorite part especially with how cohesive the team is and watching the support the team has for one another; and Coach Heamans is the ability of the team to be able to make her laugh or smile by the end of practice. 
"There's a lot of camaraderie and teamwork… also there's a lot of respect on the team [and] work ethic," Dodd said.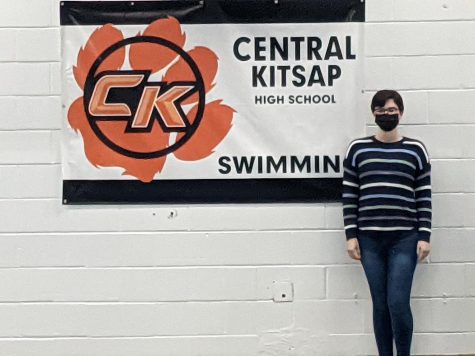 Strengths Heaman sees are "Perseverance and commitment, big time," and the willingness to get in the pool and work hard to do what they can for the team. 
Coach Dodd is also a big advocate for kids in activities, especially those that can have life saving skills such as swimming. 
"Swimming is a sport that will save your life someday… [if] you get tired in the middle of the pool you sink to the bottom… and it's a lifelong sport. You can't always play certain sports all your life, you can get hurt and not be able to play, with swim no matter what you can go and hop in the pool and swim laps" Dodd said. 
For both coaches work does not stop when they leave the pool. 
"Oh every night, even during the off season," Dodd said. "… just because I walked through the door it follows me home, my trunk is full of uniforms, my garage has swim stuff in it. It just spills everywhere."
Heaman adds "I spend a lot of time doing organizational forms of times and things like that."
Both coach Dodd and coach Heaman express their love for swimming by passing on their knowledge and passion for the sport in the form of coaching.