Get To Know Coach Keel
Insite From His NFL Years and Why He Works at CKHS
Mark Keel has worked at Central Kitsap High School for a long time, but do you really know anything about him? You may be surprised, he's a man of many traits and has a more interesting past then one may assume. 
Keel, more commonly known as Coach Keel, was born in Fort Worth, Texas. Keel mainly grew up in Texas and Washington but with his dad in the army, moving for him was pretty common. After leaving Washington and moving to Germany because his dad got stationed there, Keel and his family loved Washington so much they decided to move back here for his father's retirement. 
Keel is happily married and has two kids who also graduated from CKHS. He has a 22 year old daughter named Simone and a 19 year old son named Jeven who both coincidentally attend Western Washington University for college.  
Keel enjoys traveling to places that are hot like Arizona and Mexico. In his free time, you can typically find Keel playing golf or weight lifting. 
"My favorite food is a big pot of my mother's greens. It has ham hocks, onions, other spices, and then collard greens as a vegetable," said Keel.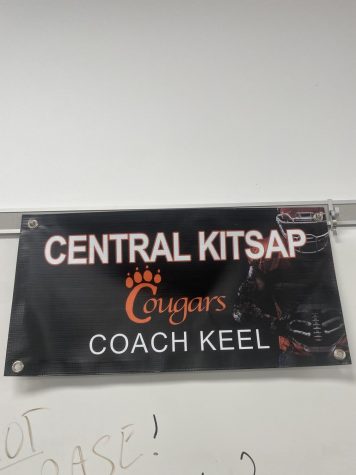 At the early age of five, heavily influenced by his older brother of three years who he watched play all the time, Keel finally found his passion, playing football.
"I saw him doing it and I knew I wanted to do it," said Keel.
Keel, after playing college football, decided to play professional football for eight years. He originally played for the USFL, (United States Football League), then later transferred and played for New England, Kansas City, and Green Bay in the NFL, (National Football League). 
Keel later explains why he stopped playing football even though he enjoys it, 
" I liked the competition. I just love to compete. Me versus anybody. I injured my neck, it's why I stopped in 1990," said Keel. "So I had an injury in my neck, and there was a nerve going down my left arm so every time I'd hit, my left arm would just go numb. So the doctor said you can sever that nerve and lose the use of your left arm or you can quit so since I'm left handed, I decided to quit. If it was my right arm, I probably would have kept playing." 
"It was fun though. It was very competitive, it's a lot of hard work, you had to work out, and had to be mentally sharp,"Said Keel.
Keel attended and played football for University of Arizona where he majored in business public administration. Keel initially joined CKHS for the coaching position but soon realized that, 
"I guess I like spending time with teenagers and hopefully changing lives and being a good positive example," said Keel.
Keel not only coaches football at CKHS, he also used to help teach store operations, and now helps students with Pearson Connexus. 
"Coach Keel has a really good connection with all of his students and  I feel like he makes them feel welcome at school," said Ryley Just, a senior at CKHS.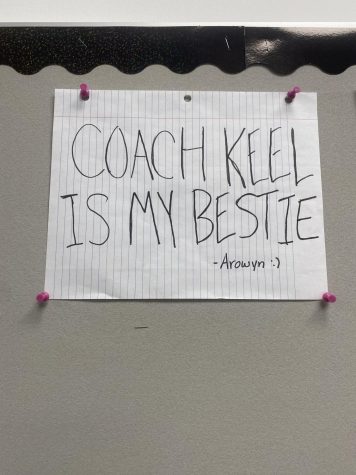 Just wasn't the only one to talk highly of Keel. 
"He likes to keep his class interesting and keep people on task," said Marcus Brotsky, another senior at CKHS. 
All in all, Keel is an important asset to the CKHS community and now hopefully you might know slightly more about him.