Sophie Driskell: Balling Out at CKHS
Captain Sophie Driskell faces her last basketball season at Central Kitsap High School.
Many may know Sophie Driskell as a student at Central Kitsap High School but she is also a senior on Central Kitsap's girls basketball team who has been shooting hoops and balling out on the court for four years.
In third grade, Driskell stepped onto the basketball court and began her basketball journey where she is now the captain. 
Driskell has played on Varsity since sophomore year of high school and noted one of her biggest accomplishments took place last year. 
"We won our first league games for the first time in three years," Driskell said. 
The skills necessary for the big wins Driskell has been involved in of course do not become perfected over night. Driskell explains that she spends up to 12 to 14 hours a week putting in the work for basketball. 
Abi Lundblad, a teammate of Driskell's on the girls basketball team speaks of Driskell's confidence as her greatest skill on the court.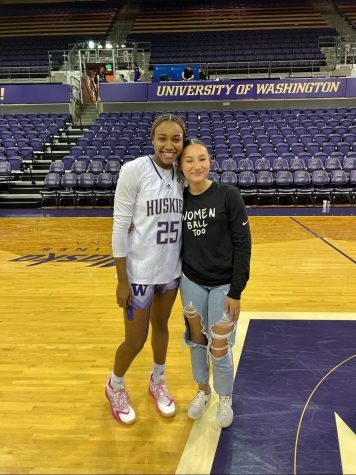 "She calls out a play and knows when to and what to do," says Lundblad.
Lundblad included that her favorite memory of playing basketball with Driskell was in Las Vegas when they won their tournament together. 
Another one of Driskell's teammates, Maddy Higgs noted that she believed Driskell's great skill was her encouraging, captain-like personality and being a good teammate.
Not only has Driskell gained many skills for the game of basketball, but also has reflected on what basketball as a sport has done for her.  
"It (CK Basketball) has made me a better leader and made me appreciate the friendships I have, it makes me excited to be more athletic," said Driskell. 
Driskell plays the position of point guard and shooting guard at Central Kitsap High School. She recalled that her game high of points scored during a game in her high school career is 14.
When speaking of Driskell's departure after this year, Lundblad wondered who'll be their point guard next year.
Driskell's skills in the point guard position have left the teammates wondering who is gonna pick those up and take her spot. 
"I am going to miss everything about her, especially the energy she brings," says Higgs. 
After Driskell graduates from Central Kitsap High School in the fall, she plans to attend a four year college and go into the medical field. 
Although Driskell will not be playing basketball at the collegiate level, she still plans to incorporate basketball into her life. 
"I plan to maybe play recreationally" says Driskell. 
Since basketball is currently at the peak of their season, Driskell noted some recent games. On Wednesday, Dec. 14, they play Gig Harbor and on Friday, Dec. 16, they play River Ridge. Both are home games.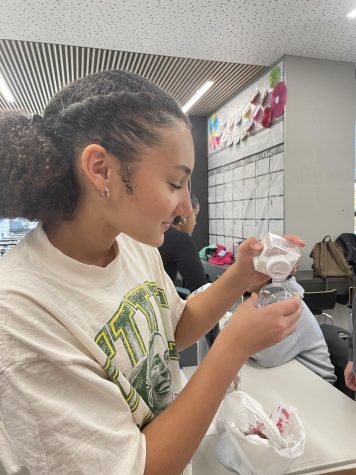 Both Lundblad and Higgs spoke of her encouragement as a thing they noticed about Driskell. 
"I enjoy her humor," Lundblad said.
Driskell will be missed on the girl's basketball team next year and her encouragement and great teammate skills never go unnoticed by her fellow teammates. 
"She is definitely one of our better leaders on the court," says Higgs.