The Places You'll Go…
A look into your options as a graduating high school senior.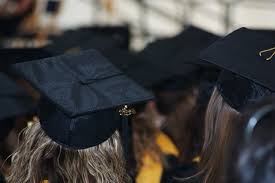 For CK's seniors, talk about plans after graduation is all the buzz. Some are applying for universities, others are saving money for their gap year travels, while many are still figuring out what would be best for them and that's completely okay. 
Choosing what one wants to do after completing high school is a big decision and requires a lot of thought over one's overall goals. Luckily, there are many career paths to choose from that can lead to a happy and successful life.  Typically there are six main paths for seniors to choose from after completing high school: going straight into the workforce, enlisting in the military, taking a gap year, going to a trade school, going to community college, or attending a university. 
Option A, going straight into the workforce, can be a great option for people who decide that more schooling just won't suit them or believe that a higher education isn't worth the cost. One CK senior expressed his reasoning behind not wanting to attend college and wanting to start working instead by saying, "college is pointless due to the price and the amount of debt you will receive and you are not guaranteed the position you get a degree in. How I see it, it's a high-risk low-reward scenario." 
Option B, joining the armed forces, is a common choice for graduates, especially for those who do well with strong structure and physical activity. Senior, Jesus Manzanares Rivera, chose to join the US Marine Corps due to the fact that he believes they will push him to his limits and that it would provide him with many future benefits. "I'm joining because I want to be pushed mentally and physically."
Option C, taking a breather between high school and higher education is something many students need. Gap years can be a great time to reflect on what one wants to do before committing to a college or major. The nice thing about taking a gap year is that there are many ways to spend it. Some students use the time to travel and soul search, others use it to experiment with hobbies and find their passions while they work on the side and develop those skills. 
Option D, going to a trade school can provide more hands on learning as well as a more direct path towards specific jobs such as web design, cosmetics, and construction management. One CK senior, Jared Gamboa, plans on attending trade school and pursuing a career as a carpenter or electrician. He believes that attending a trade school "wouldn't put you in debt like going to college would and would set you up for jobs that are very high paying in our economy." 
Option E, community college can be a great option for students who are wanting to receive a higher education but are still unsure of what career they want to take on. At a two year college a student can use the time to explore their strengths and interests. Community college is also generally cheaper than attending a university. Many students opt for getting their associates degree, which is a two year program, then transfer to a university to further their education, in order to have a period to adjust to college life and save money. Asia Aborqui plans on enrolling at Olympic College after graduating from CKHS to earn her RN (registered nursing) degree through their program. "I just want to be able to get my RN degree easily. I won't be able to work since it's so time consuming, thankfully I'm going to stay with my parents to save money and focus on school."
And lastly, Option F. Attending a university is a great choice for students that wish to pursue higher education and already have a good idea of what they want to do as a career. Many students are determined to go to a four year college for the life experience as well as preparation for many potential professional occupations. Next year, James Sanchez plans on earning a biomedical engineering degree at a university in California. He, like many other students preparing to have the bar raised, are nervous for the work and journey ahead, but excited for what he will learn along the way.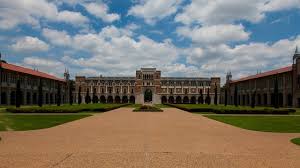 These are all examples of the possibilities that lay ahead and there is no overall best option, only a best option for an individual and their needs. 
If you're still unsure about what you want to do after graduation, take a look here.