CKHS students worried over prom ticket numbers
Students and parents fear the venue capacity won't allow for all the seniors to attend
News that the 2022 senior prom will only be selling 275 tickets has shocked both parents and students.  Many seniors have begun to fear that they won't be able to attend and parents are worried that they needlessly spent money on prom attire. 
Lauren Johanek, a CKHS senior, expressed their feelings towards the matter.   
"It's good that they listened to the students about making two windows instead of three (for buying tickets), but I don't think they thought ahead to how many people would be going to prom at all… it just doesn't make sense to book a venue that can't hold that many people," Johanek said. 
Many people have blamed the school's venue choice for the smaller number of tickets being sold. This, however, was largely out of the schools hands.
 Rylee Belgarde, who is on the CKHS prom committee, outlined the reasoning behind the venue choice.
"We normally hold our prom at Kiana Lodge and when the COVID-19 pandemic started, it caused a lot of weddings or other events that would be held at Kiana Lodge to be canceled, as well as many other venues in the area," Belgarde started. "So we looked very deeply into the venues that we could find on the peninsula, which was only maybe about 20, and that might be giving a bigger number than there was."
Belgarde also described the limitations that were put on their venue choice.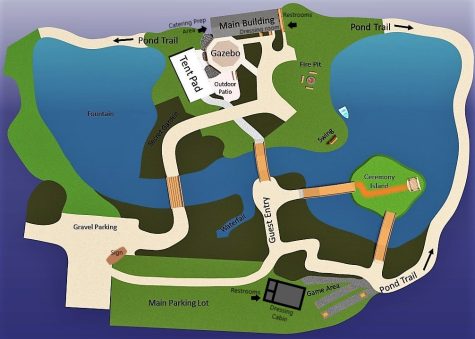 "The district itself will not let any schools in the district go out of the Kitsap Peninsula so we're very limited on what venues we could go to in general." Belgarde said. 
Craig Johnson, the CKHS principal, deliberated with these facts. 
"They go out and then they try to find a venue within the cost range they're looking for, the distance range, the capacity range, the amenities, and the accessibility and dates available," he began. "When you think about the number of weddings and other large events that all got put on pause, and now we are competing with for the same venues with lots and lots of other events," he continued. 
Despite the factors that went into choosing this venue, the main issue with it is that students are worried they won't be able to attend the senior prom or bring guests due to capacity. 
Johanek stated their thoughts on the issue. 
"I feel like a lot of parents and students equally look forward to prom and getting their kids ready and stuff and the thought that they won't be able to go with their partner or friends because there's not enough room for everyone…" Johanek explained. 
 Johnson however, has stated that these fears are unfounded. 
"The current seniors picked this venue a year ago, when you look at the data, it suggests that the number of students who traditionally attend prom is within the range of this (ticket sales)" Johnson stated. 
This was also supported by Belgarde.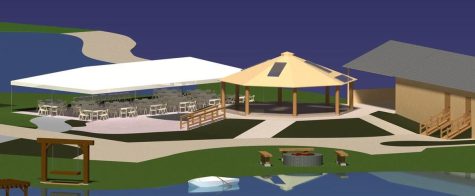 "We looked at past data to see how many seniors probably wouldn't go," Belgarde said. "We also picked a date where some families go out on vacations to try to alleviate some of the stress," she continued. 
Worries aside there's still many things to look forward to at prom this year. Not only is this the first prom in two years this is the first time CKHS is holding it at an outdoor venue.