Get to Know Central Kitsap High School's Golf Captain
Garr Coombe gives insight into the CKHS golf community.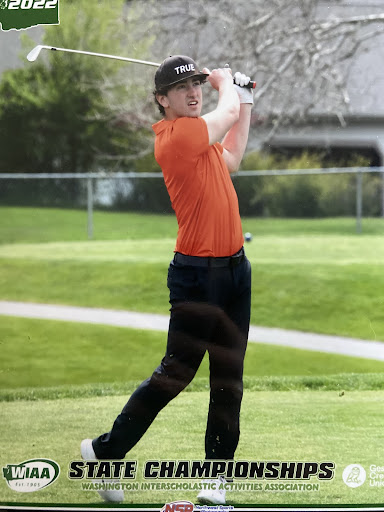 Central Kitsap High School's own Tiger Woods, Garr Coombe, was kind enough to give a little insight about his life, golf career, and the 2022 golf season, before graduating and embarking on his new chapter in life at Washington State University. 
Garr Alvin Coombe, a senior at CKHS, was born November 12, 2003 in Bremerton Washington. Coombe is the middle child of a family of five and has lived in Bremerton his entire life. In his free time, you can find Coombe either working out, snowboarding, or golfing. June of 2022, Coombe will be graduating from CKHS and plans to attend WSU to be an orthodontist.
Coombe has been playing golf for about four years now. He has always had a love for golf but it wasn't until he decided to stop playing baseball his freshman year in high school when Coombe found his new real passion, golf. 
"I've always liked golf growing up but I didn't play too much. When I started playing more often my freshman year, I instantly realized it was one of my new passions. I really like how it's such an individual sport, it reflects directly how good or bad you personally do." Said Coombe. 
Coombe not only found love for a new sport, he was good at it too. From his sophomore year to his senior year, Coombe was the boys golf captain and led the team in points on the course. Every year that state occured for school golf, Coombe qualified and got to represent CKHS. Coombe's skills didn't go unseen either, he was also personally asked to multiple invite-only golf tournaments. 
Coombe enjoys golf because he likes being out in nature but this year's season was extra fun to him because of the people he got to play with.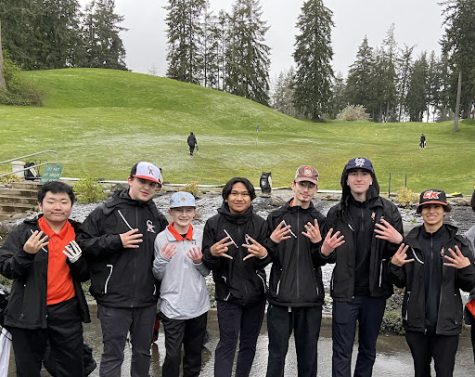 "Of course I enjoy playing the sport itself, especially because I get to be outside, but I personally think the best part of this year's season were the van rides to the matches and all of the amazing boys that were on the team," said Coombe. 
Coombe worked multiple hours each day, at least five to six times a week to improve his golf game. 
"He's a hard worker, no doubt about it. Normally he's always the first person to arrive at practice and the last to leave. He's definitely worked hard on where he is right now," said senior Jason Allen. 
Coombe wasn't just described as a hard worker, but as a super nice and chill golf captain overall. 
"I'm a freshman this year. I heard there were tryouts soon but I was super nervous because I didn't really know anyone. Garr was the first person to approach and even try talking to me, he was super nice. Definitely a good first impression. He has a goofy side to him too, he's just overall a really nice and chill person, especially as a captain. He would make me want to go to practice." said freshman Kayson Hasegawa. 
Coombe showed great leadership skills being the captain, and with hard work and dedication, he met his goal to make it to state. Overall, Coombe had a spectacular golf career at CKHS and will forever be missed and remembered after he graduates in June.