Graduating seniors prepare for their future paths
Seniors share future plans and CKHS memories
As the 2021-2022 school year comes to a close, many of the CKHS seniors are finalizing their plans and preparing to start down the path to their futures. Some students are going straight to college, others are starting to work to gain experience, and some are taking this chance to take a break before heading right back to school. Not only that, but these departing students are now reflecting on their time at CK.
Some students like CKHS senior Claire Atkinson are now preparing to attend secondary education next year. 
"I plan to go and attend UW and study physics… I've always been interested in the sciences and just discovery and stuff like that so I know I want to do something in that kind of field," Atkinson said. "Physics is a very math based science and I like math a lot… and I know I can do research and find out things that no one's ever looked into before so I think that's cool," she continued.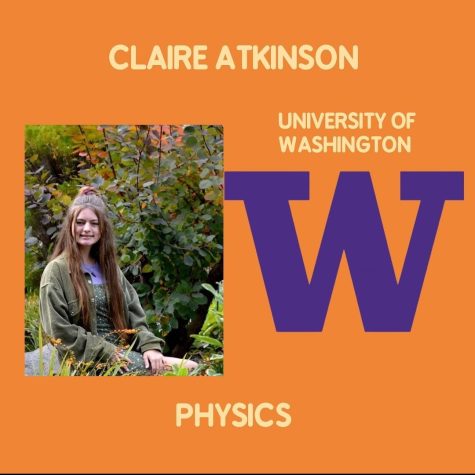 Other students have plans to work and get jobs post high school. Another high school senior, Lexie Fortney, already has plans for working once their high school career ends.
"I recently got a job offer to be trained as a dental assistant so I think I'm gonna go with that now," Fortney began. "Otherwise I was going to go through a program and get trained as an EMT," they continued. 
After the four toiling years in highschool, some students just want a bit of a break before continuing their education. Zeriah Ortiz, a CKHS senior, is one of these students.
"I'm just gonna take a gap year and chill out for a bit before I apply to some colleges, specifically UW," Ortiz stated. She also revealed that after her gap year she plans to study the field of zoology. 
"Originally I wanted to be a veterinarian but then I realized that was a lot of technical work, not like zoology isn't any more technical but I think I fell in love with zoology more because you're working with more exotic animals," Ortiz elaborated. 
Now that all these students are leaving they've also begun to reflect on their time here at CK.
Fortney recalls several classes they took that helped them gain prior experience .
"I did two years of Sports Medicine and that was really helpful, I got a lot of experience with injuries and stuff from that," they explained. 
Atkinson has similar thoughts about her classes and activities as well.
"I've taken physics classes with Dr. Bow and I've done a lot of nerdy clubs like math club and knowledge bowl," Atkinson began. "Fun things like that prepared me to succeed in physics, I hope."
Along with memories of helpful things they've learned at CK, students have also begun to recall some of their fondest memories from their time at CK.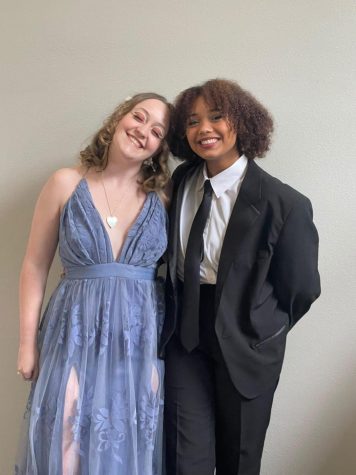 "I really enjoyed my sophomore homecoming… I had a good time," Fortney started. "Also my second period, first semester this year (Business English), I really liked being able to talk with friends in classes like that," they continued. 
Along with Fortney, Atkinson also had very fond memories of spending time with friends at CK.
"In general just talking with friends… going with them to cool events and stuff like Battle of the Bands," Atkinson began. "We all went and held up posters and we were like groupies for one of our friends, so that was really fun," she concluded.
While the senior class of CKHS may be moving on to greater and more ambitious paths, their time here at CK has clearly been invaluable in helping them along that path and forming great memories that will last them a lifetime.