Seniors at CKHS Deal With Pressures Of After High School Plans As End Of Senior Year Looms
The senior year already causing some stressful thinking after high school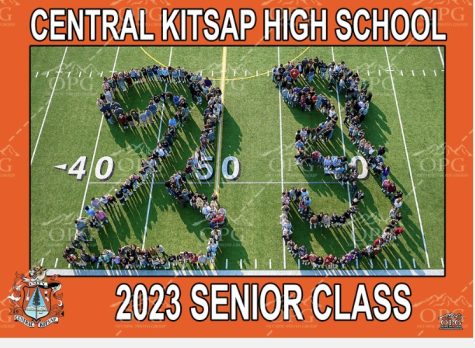 Before seniors are off on their future aspirations after high school, desiring to hear for their name announced while "Pomp and Circumstance" plays in the background, the daunting senior year is already off to a nerve-racking start for some seniors.
Every year, seniors at high school experience some of the biggest stress of their lives knowing that the year is quickly approaching its bittersweet end and to know what they want to do after high school, with deadlines for early college admissions soon looming as fast as early November.
While this can be both exhilarating for some, some seniors wish for a "normal" year of high school to just focus on friends and making lasting memories, especially knowing most friends after high school tend to drive away to different paths of life.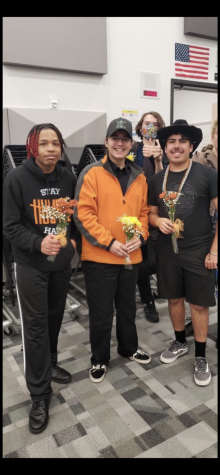 "It's a combination of joining the last hurrah, and then I know I'm not gonna see 90% of people here again," senior Xavier Marks expressed.
Attending sport games, joining clubs, and going to senior events and dances can give seniors excitement in making last social memories, especially due to the aftermath of the pandemic, but simultaneously a gloomy feeling knowing that the year is closing in faster than people expect.
"Basically just trying to enjoy being a senior graduating and going to many school events," senior Caden Booth said in regards to enjoying senior year.
Sometimes seniors can be overwhelmed with the pressure of knowing their plans after high school, such as being accepted into their "dream school" college, are affected by their academic achievements and off-school behavior.
"Just because you don't get into one school that you really liked doesn't mean the end of the world," Career Coordinator Tyler Hunt expressed. "It's okay that maybe your dream school didn't come through, your dream job didn't come through right away."
Seniors can feel not present with the normal social and academic and more dwelling and stressing on future plans, requirements for graduation and colleges, the quality of their essays, and the possibility of taking the ACT/SAT test.
"I know that there's some more things I should be doing to prepare for college, but there are also so many things I want to do right now,"  Marks says. "It's just a struggle to balance these two."
After high school, seniors will have to start joining the real world of doing taxes, paying for all sorts of different insurances, rent, bills, and more, all of which can stress even the most college-ready students.
"It's hard to think about the future because school is all I've known for the past 12 years," senior Eric Erickson says. "So finally getting out of school, I don't know, get a job, start a life – it's gonna be pretty hard."
Seniors that struggled with time management and procrastination with their school work throughout the high school years (no thanks to online learning during freshman and sophomore year of high school during the pandemic), can struggle with the deadlines, such as waiting till the last minute to complete or submit work.
Thinking about one's future isn't going to be fully decided in one semester. The most popular choice after high school is going to a four year university, due to its wide resources of education and degrees depending on one's life employment plans. However, not everyone thinks going to a four year college is the right choice for all seniors.
"I think community college is where all students out of high school should start," Tyler Hunt explains in his reasoning for favoring community college. "It's a better stopping point for high school kids to start being more independent, learning to navigate different kinds of systems."
No matter if it's two or four year college, joining the military, going to the workforce already, unsure, or just staying at home with family, seniors are always stressed but are always relentless with the ability of finally nearing graduation, especially due to the pandemic's aftermath, causing some seniors to not be engaged to finish their school work over their high school years.