An Alternate Path to Success: Trade Jobs
A talk about trade jobs within Central Kitsap High School and what alternatives are available.
The topic of trades jobs in Central Kitsap are usually sidelined by talks of colleges and the military, careers that are not for everyone. And yet, jobs within the trade sector are always open.
While trades are still advertised to students as an option, they are still second to four year universities. For the past 70 years, parents and administrators alike have told youth that they should not get a job with trades and must seek higher education to seek greater job opportunities. However, while this used to be a compelling argument, in 2023 we need more trade jobs than ever. As the population increases in Washington, areas become more urban. As such, the demand for electricians, plumbers, and construction workers are increasing exponentially in comparison to jobs with college degrees.
Some jobs are taking just about anyone who applies due to the deficit of applicants. These jobs are enticing due to the pay being higher than minimum wage according to Intercoast, a trade school in California.  At CKHS, a student's introduction to trades can come in the form of West Sound Tech. West Sound is a local trade school that accepts students across Kitsap County, including Central Kitsap High School. 
We talked with Central Kitsap's own career counselor, Tyler Hunt about the societal shift of the job market in relation to students, and options for those students if they are interested. 
"That's a societal shift coming out of the 50s," said Hunt. "All they [ students] heard from their parents was go to college, because back then, trades jobs, they kind of dried up. There is a shortage of people going for your schools. And then it also became a opportunity to potentially avoid a draft or war. And so by going to college, it serves two purposes: guarantee yourself a job and avoid a draft. But that mindset has been on their head for decades from our parents or grandparents around 'going to college is guarantee success.' Well that's proven time and time again, already. That one, only about a third of all students who start college finish. And two of those who finish only about 50% use the degree they have. "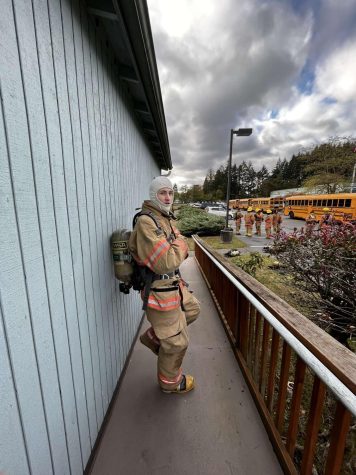 Trades schools are a great introduction to the world of trades, providing an in-depth understanding of a specific trade. Learning at an early stage can help students figure out if the career is right for them.
The Director of West Sound Technical Skills Center, Shani Watkins, says that the West Sound experience is to provide as realistic a depiction as possible of the trade a student wishes to pursue. Not only will the experience help a student decide if it's what they want, but will provide them with the knowledge of how that industry works, allowing them to have an edge in the real world looking for a job.  
West Sound as a school is a great local place to learn and explore career opportunities from. And in the coming years, the ability to learn will increase due to an upcoming plan of renovations.
 "What we put in our 10 year plan is to have a new building that will be put out front and to modernize the main building," Watkins said.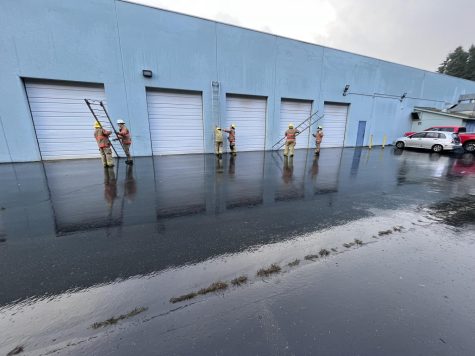 All the classes are going to receive renovations to help update the building's safety standards given the old nature of the building being over 50 years old, alongside providing more room for classes to work. Some renovations will consist of simple replacement of equipment, like the welding shop replacing their machines, to completely new additions such as a new fire tower for the fire science class. Other larger renovations will help make room for completely new classes they are planning to implement from dentistry to diesel engineering as laid out within West Sound Tech's letter to Washington State Superintendent of Public Instruction.  Providing these renovations will provide greater opportunity and greater appeal for students considering learning a trade job.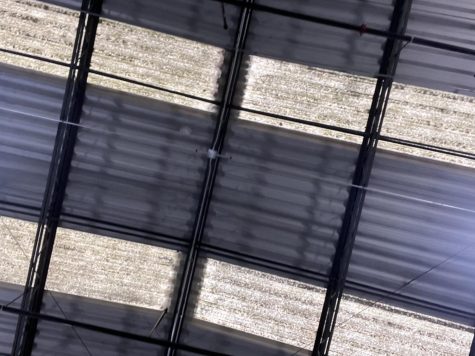 "In terms of new [equipment], yeah, it should be equitable," Watkins said. 
The coming renovations will vary, but all have one goal in common: make learning as effective as possible. 
Watkins sums that goal up clearly, stating "So that's what the experience and opportunity is that what West Sound Tech provides, you get to try it out a little bit, you get to see if you like it or don't like it…"
Opportunities where a student gets an experience that is similar to the job they want are rarely seen. Even rarer are opportunities that allow students wiggle room to figure out if they truly want this job.
All the classes in West Sound have direct lines to job opportunities in the local area. 
"The amazing thing about being a graduate that goes through West Sound Tech is that you are ready to go into industry, right, "Watkins said. "You're also ready to go to college. You're also ready to go to an apprenticeship program. You're also prepared to go into the military…. It actually expands your opportunities." 
Trade schools are an alternative to other post-secondary schools, with West Sound being the best for CK students looking for other options in their life.