Preparations For Central Kitsap High School's Battle of the Bands 2.0 Take Place
Students and teachers are preparing for the battle of the bands, coming this April 29, 2023.
The second Battle of the Bands at Central Kitsap High School is going to be held on April 29, 2023 at the CK Performing Arts Center. The actual event has the teachers David Tracewell, Michael Brenner, and Avery Welkin as producers.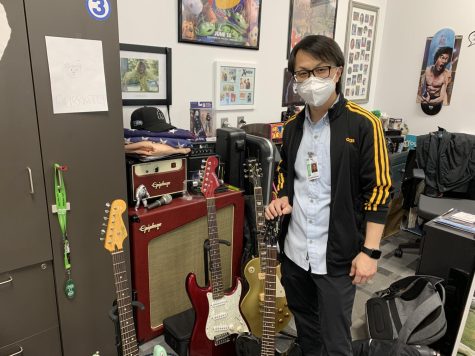 "Really, the purpose of this event is to showcase student talent musically," said Welkin.
Though the event is called "Battle of the Bands," bands aren't the only ones permitted to perform. 
"Sometimes it's solo singer songwriters, sometimes it is multi-member bands and regardless of the format or genre, we really want here at CK to get people's names out," said Welkin. 
"Our resident professional Mr. Fox who is going to be running sounds and lights," said Tracewell. "Know that you will get a professional level of sound and light show with all of the performances."
With a manager from Ted Brown having been confirmed as one of judges by Tracewell who is also hoping to also get a local musician, a guitarist named Micheal Rhodes to judge for the event.
"One thing we have done before and are doing even more is having some events leading up to the battle of the bands, that are opportunities for musicians to get together and meet others," said Welkin.
A few weeks ago, March 10 was one of the first "very formal meet and greets," said Tracewell, with meet-ups hopefully going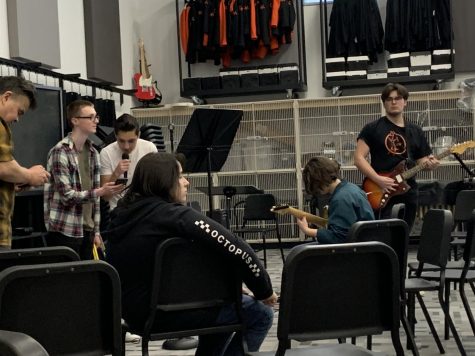 on for the next few Fridays leading up to the Battle of the Bands. 
With some of the bands meeting up inside the band and choir room, although many of them weren't in their full groups, they were all either coming together with other bands or practicing amongst themselves. 
Just outside of the band room, what seemed to be a messy and un-uniformed jumble of sound in the hallway leading slowly came together to make the music they all had loved. 
"This is called jamming," said Brenner. "Once the beat is set by the drummer, it is a scramble to figure out what everyone is going to play, but [they find it] once they are on track."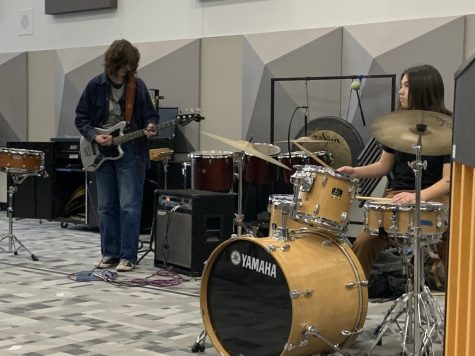 This sound brings such pleasure to one's ears. If this is something that becomes of the bands when many of them haven't even met each other, then what they all plan on making for the battle of the bands is something to be excited for. 
"I'm really hoping that this just brings some people together, and we can find a way to work with one another," said Calvin Lumadue, one of the leading senior students that are helping set up the Battle of the Bands 2.0. "For example in my band, we were literally complete strangers, and within an hour we agreed to do Battle of the Bands together."
With every band and every performer, their passion to make music, to make something that represents themselves, and to share that experience with others is bound to make this year's battle of the bands 2.0 one of the best yet to come.