Teens are most likely expected to get jobs at a young age but many do not know how or why to get a job. Though, teens may be curious on what benefits are of having a job at a young age.
"It's a responsibility as well as a way to build your character," said Jon Forcier, Executive Chef at Bangor Plaza and All American Restaurant. Forcier explained that it not only allows you to  gain experience at a young age, but also allows you to improve one's character.
Teens should need skills to get a good job though, without work experience. "Personality, that has a big factor in how people get along," Forcier said. Someone's character and personality can have a big factor on how they get a job by how well they can act with others.
Though some jobs don't require it for a first timer, resumes are needed to get jobs like internships and actual good lifelong jobs. 
"I think then it's more important to be your character than your experience," Forcier said when giving advice to teens with no work experience.
According to MyPerfectResume, a resume consists of work history, education, skills and a portfolio along with a summary and contact information of the person. 
"Preparation is key to writing a resume that stands out," said the article. "Having your essential information ready will save you time and ensure you put your best foot forward. Here's how to prepare a resume effectively."
For curious teens, If you have no work experience, some good things would be skills useful for getting jobs.
"Knowing how to communicate, so being able to answer questions, understanding that it's okay not to know the answer but being able to explain potentially why you don't know the answer," said Lindsay Carver, community recreation director for MWR and Naval Base Kitsap.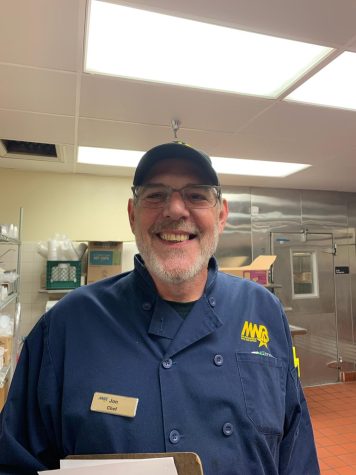 What are other useful skills for jobs? "Having patience and being willing to learn," said Cheri Turner, an Operations Assistant at the All American Restaurant. These are "important" skills for writing a resume to get the job you want. 
Other than skills, some other things that should be on your resume include:
"Forty percent of hiring managers spend less than a minute reviewing a resume," said "How to Make a Resume in 2023." Meaning that a strong summary would help you get the job you crave. Starting off with a very distinct resume would help because things that are "eye catching" would help you seem more confident. 
The things in the summary should include a brief writing of your job experience if you have any or even just life experience so far that you think would work for a job, your accomplishments or things that you have done, your personal characteristics, and big things you have done to complete this.
If the hiring manager wants more depth than your resume, a good way to impress is by adding a portfolio. 
"A work portfolio is a way to display a comprehensive collection of your best work to potential employers," said "What Is a Work Portfolio?"
"Your portfolio can contain proof of your skills, samples, visual demonstrations of your craft and letters of recommendation along with your resume." said the article. It can also include projects and accomplishments not included in your summary. This could be experiences like internships, volunteer work, and even things like self employment or home business.
"I consider it to be character building,"  Carver said. She believes that jobs shape people and build character overall. Knowing how to write a resume is a key part of someone's life that helps them get jobs they want in the future.